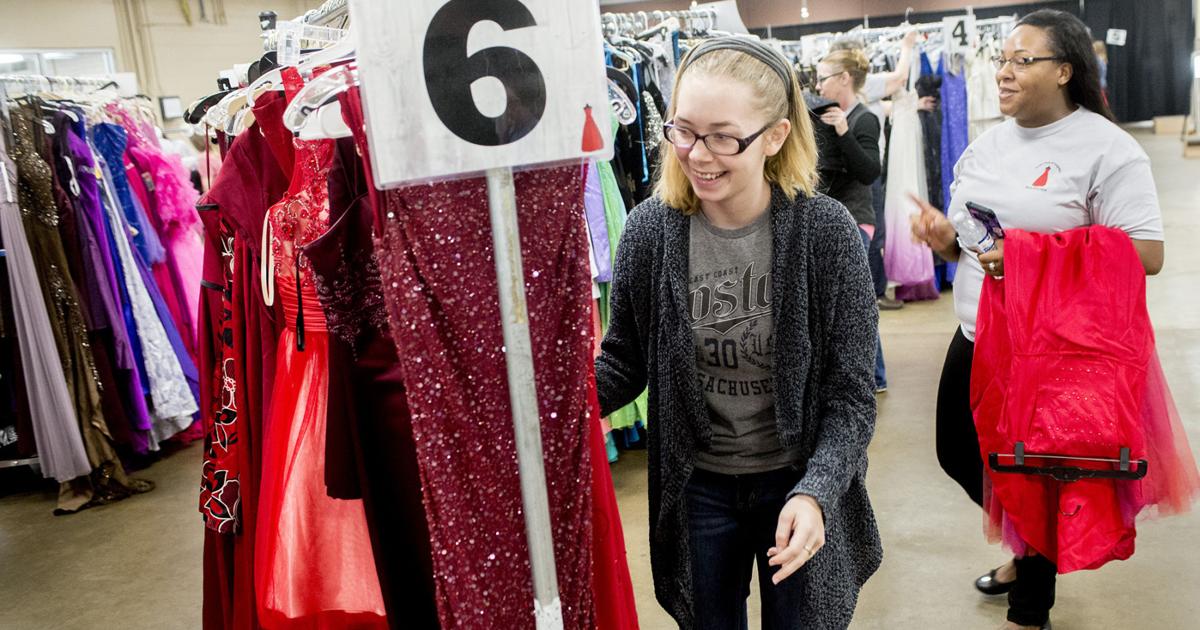 Zonta's Prom Boutique to help make dreams come true | Local News
Zonta Club of Longview is still making dreams come true with its 14th annual Prom Boutique.
The boutique, set Saturday in the Longview Exhibit Center, provides young women who show up for the event with free prom dresses and accessories.
"Some of our former members came up with this idea, and it has grown bigger and bigger through the years," Prom Boutique chairwoman Amy Hooten said. "This is one of our biggest events … and people can donate slightly used or new prom dresses throughout the year."
Throughout the year, the club collects new and gently used dresses in different styles, lengths and colors, with sizes ranging from 0 to 28. Donations for the boutique will be accepted through Friday and can be dropped off at 100 E. Cotton St., in Longview.
According to Hooten, Zonta has about 3,000 dresses in its wardrobe.
"We have tons of dresses. We get donations from Dillard's and from Emily Rae's," she said. "We have a church group from Dallas affiliated with a store that donates brand new dresses every year since they heard about it."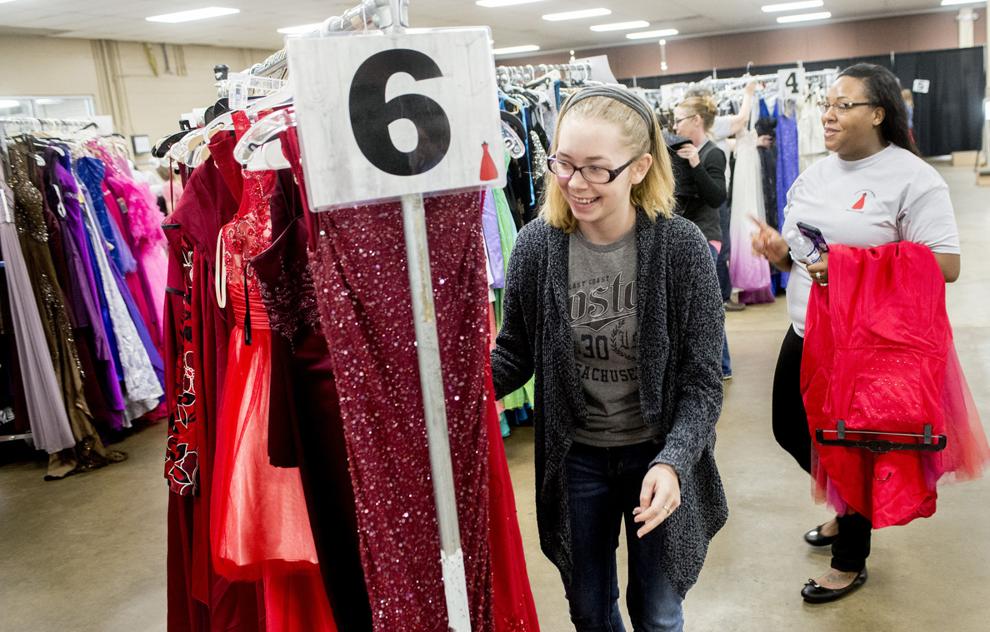 Hundreds of dresses are given away during the boutique, Hooten said.
"After COVID, we went down a little bit but hopefully we're going to keep picking up," she said. "But we give away as many as 600."
Past boutiques have included formal dresses for other occasions.
"We don't have any wedding dresses right now, but in the past we've even had brand new wedding dresses that people would come and get," Hooten said. "We can't store all of them, so we gave our wedding dresses to Hope's Closet to give out."
Hooten said the Prom Boutique's reach has expanded.
"We get people from Houston, Dallas, all over because we advertise on Facebook. There aren't any restrictions — it's kind of a first come first serve," she said. "When you come in you will sign up, kind of like taking a number and waiting your turn."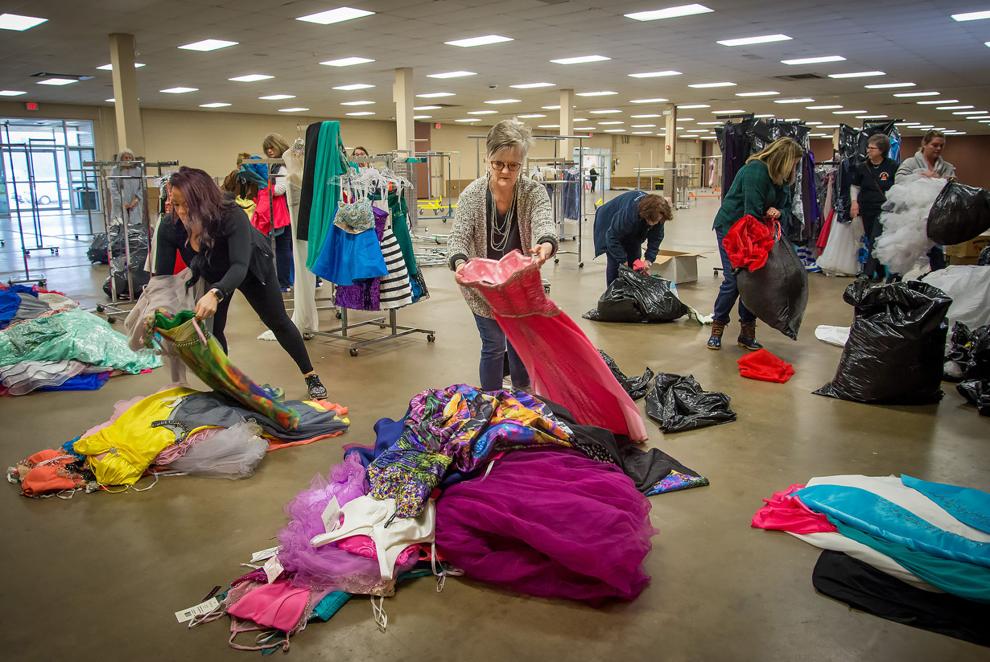 Before the doors open for the boutique, Hooten said several some young women are already waiting outside to sign up.
"We go fast as our dressing rooms will allow us to go," Hooten said. "We usually have about 32 dressing rooms, and as soon as a dressing room empties, we'll pull somebody else back."
Volunteers are an important part of the event. Their roles include everything from setting up the boutique to assisting in the search for the perfect dress.
"We probably have about 50 signed up right now. It sounds like a lot but it's not," Hooten said. "We'll take any volunteers available — if they can work an hour or two hours or if they can work the whole day."
Anyone interested in volunteering can sign up on the Zonta Club of Longview's Facebook page.
Hooten said it's a unique experience helping the girls with the dresses.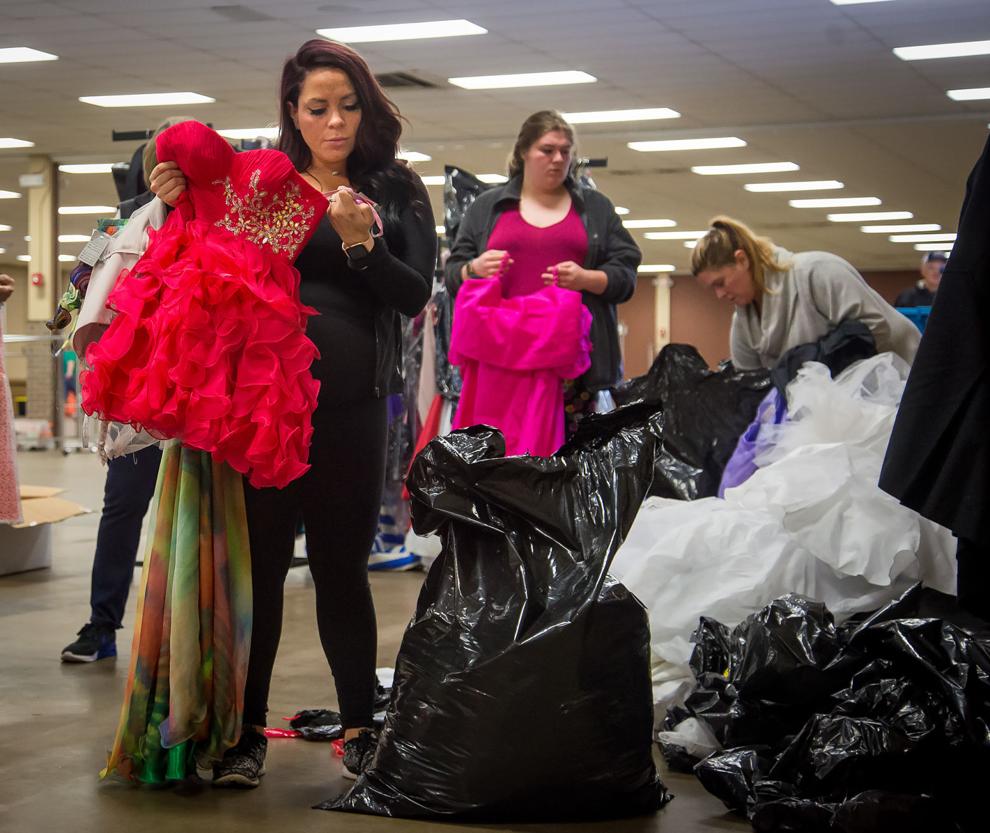 "Everything is organized on racks in colors and in sizes, and we try to have a personalized shopping attendant with them to help them get two to three dresses and they can just start trying them on," she said. "We have mirrors and areas where they can get upon a stand and look at their dresses. They just keep trying them on, and if they find one they like, they can take it home."
Shoes, jewelry and other accessories also are donated for the boutique.
"We usually have those, and we'll offer them until we run out," Hooten said.
Hooten said the young women are always excited when they find the perfect dress.
"You can just tell by the look on their faces they feel blessed and they feel pretty," she said. "And they're just really excited when they find the dress that fits."