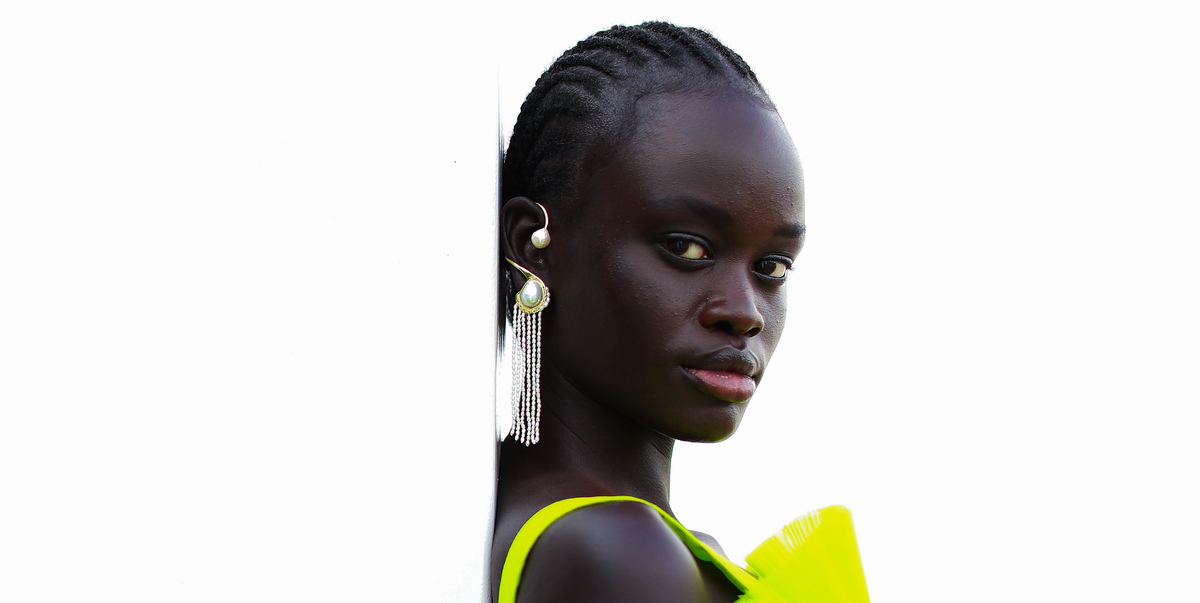 Winter 2022/2023 Jewelry Trends to Know
You may have heard that diamonds are a girl's best friend, but I would like to amend that statement slightly, because jewelry in general really deserves BFF status. I mean, a great pair of earrings or bold statement necklace can magically jazz up any outfit, and fun accessories are always a mood-booster. Plus, jewelry is just such a conversation starter, and this season's key styles have a lot to say.
The coolest jewelry trends dominating this season involve modern yet timeless pieces, from heart-shaped designs to chunky bangles to pearls galore, and they're definitely about dressing to impress. Prepare to wear these fabulous styles on rotation, ASAP. We've taken the liberty of rounding up winter's best in bling, including amazing finds you can shop right now.
Oh, and while we have you, why not check out more of our latest trend coverage? We've rounded up the standout winter 2022-2023 fashion trends to know and love RN; plus, here's a refresher on the 2022 shoe trends that totally dominated our closets, and the spring 2023 fashion trends we can't wait to wear. But first, get acquainted with our five fave winter 2022-2023 jewelry trends, ahead.
Advertisement – Continue Reading Below
The classic heart shape is simply timeless, and often crops up in jewelry design. This season, designers were totally swooning over the feel-good shape. And no, while you're asking, hearts aren't only for wearing on Valentine's Day! Trust us, you'll def want to deck yourself out in these beaut pieces long before and after the lovey-dovey holiday.

Chanel
All About Hearts
Vanessa Mooney The Holy Heart Choker
All About Hearts
Ninfa Handmade Heart in Green
FYI, Bangles are back—and don't be afraid of piling 'em on for a truly edgy aesthetic. Go for a monochrome metal look, or brighten up dreary winter days with a rainbow-bright stack of hues.
Saint Laurent
Bold Bangles
Jenny Bird Doune Bangle Set
Bold Bangles
Sezane Luca Bracelets Set
What's not to love about the pearl, aka that humble yet oh-so-opulent little oyster irritant?
Givenchy
Pearlcore
Fry Powers Enamel Baroque Pearl Ring
Pearlcore
Gorjana Lou Pearl Bracelet
Cool-toned bling in silver and white gold is absolutely back with a vengeance this season.

Courreges
Icy Metallics
Third Crown Moon Drop Earrings
Icy Metallics
Laura Lombardi Silver Treccia Necklace
This earcuff from Sacai's cool collab with Cartier proves that mixing metals is also definitely encouraged.
Sacai X Cartier
Mixed Metals
Lizzie Fortunato Trapeze Hoops
Mixed Metals
Shashi Gina Ring
This playful trend is all about movement, so hit the dance floor and twirl around in some fringed bling this season.
Valentino
Fringe Factor
Deepa Gurnani Anvi Earrings
Fringe Factor
Isabel Marant Silver-Tone Waterfall Drop Earrings
Advertisement – Continue Reading Below