These 24 desk accessories changed real PC users' lives
When buying a PC, you can spend a lot of time zeroing in on the right specs for your situation. But the attentiveness often ends there. After the decision's made, we slot the machine into a spot on our desks and then go about business as usual.
That fancy computer isn't the only part that matters, though. The rest of your desk setup can have a huge impact on your quality of life day to day and upgrading it doesn't have to cost a lot. Such was the thought of a Reddit user who asked r/buildapc what their favorite desk accessories were.
I read through the list, hoping to glean a few ideas for my own setup, and I came away deeply satisfied. (Thanks, y'all!) And, after parsing through most of the 1K+ comments on the post, I thought I'd save you some time and share my findings, with some of my own commentary mixed in. While there's definitely overlap in what you'll hear from other corners of the internet, many tips were new to me (and possibly will be to you, too)—and they'll soon make their way onto my own desks at home.
Other accessories: The best wireless gaming keyboards, mice, and headsets.
Little things with big impact
Desk pad
A large desk pad can offer smooth, uninterrupted space for wide mouse movements, protection for your desk, and traction for keyboards and mouse pads that might otherwise shift. Combine with coaster use and Reddit swears even an inexpensive pad will last for years.
Heated coaster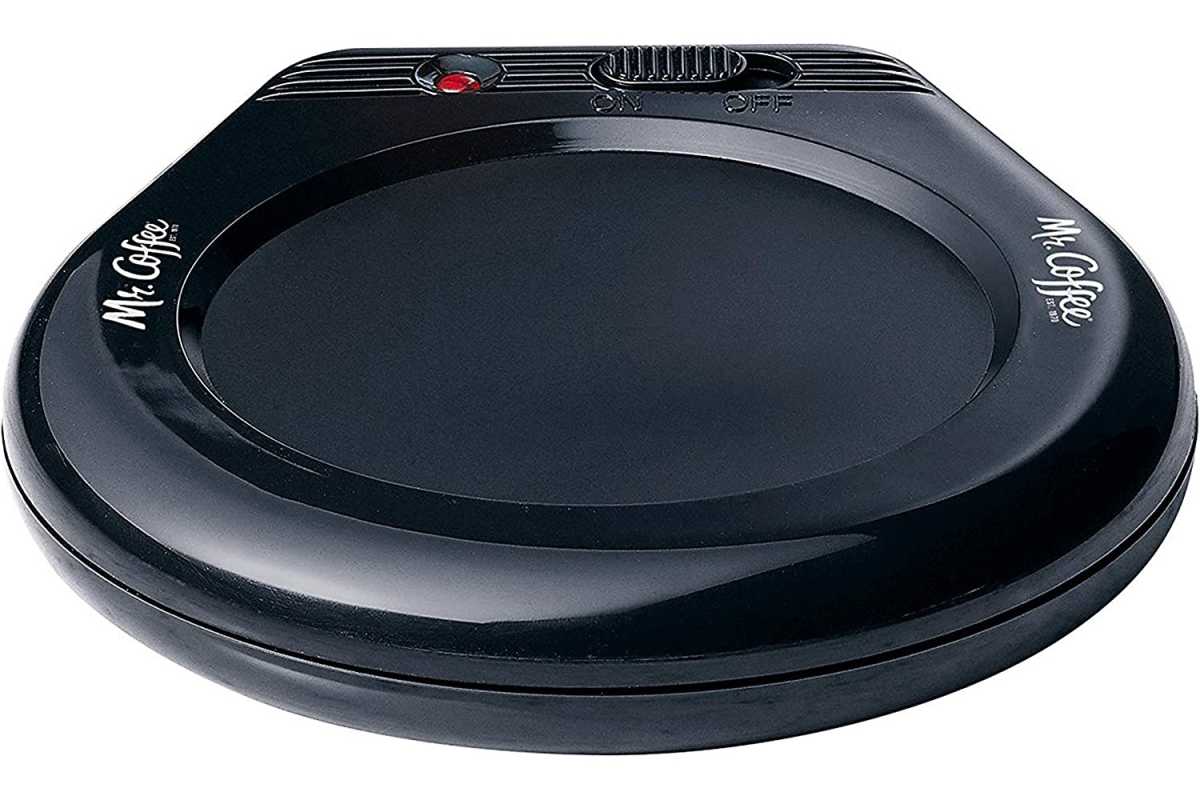 Mr Coffee / Amazon
A classic office accessory, but one that still has its place in the home, especially since so many of us work from home now. Put your coffee mug on one of these bad boys and you won't have to suffer a cold morning beverage after you get sucked into hours of e-mail and meetings. I'm still using one that dates back to the late 90s, a hand-me-down gift from a coworker who retired.
Reusable mounting tape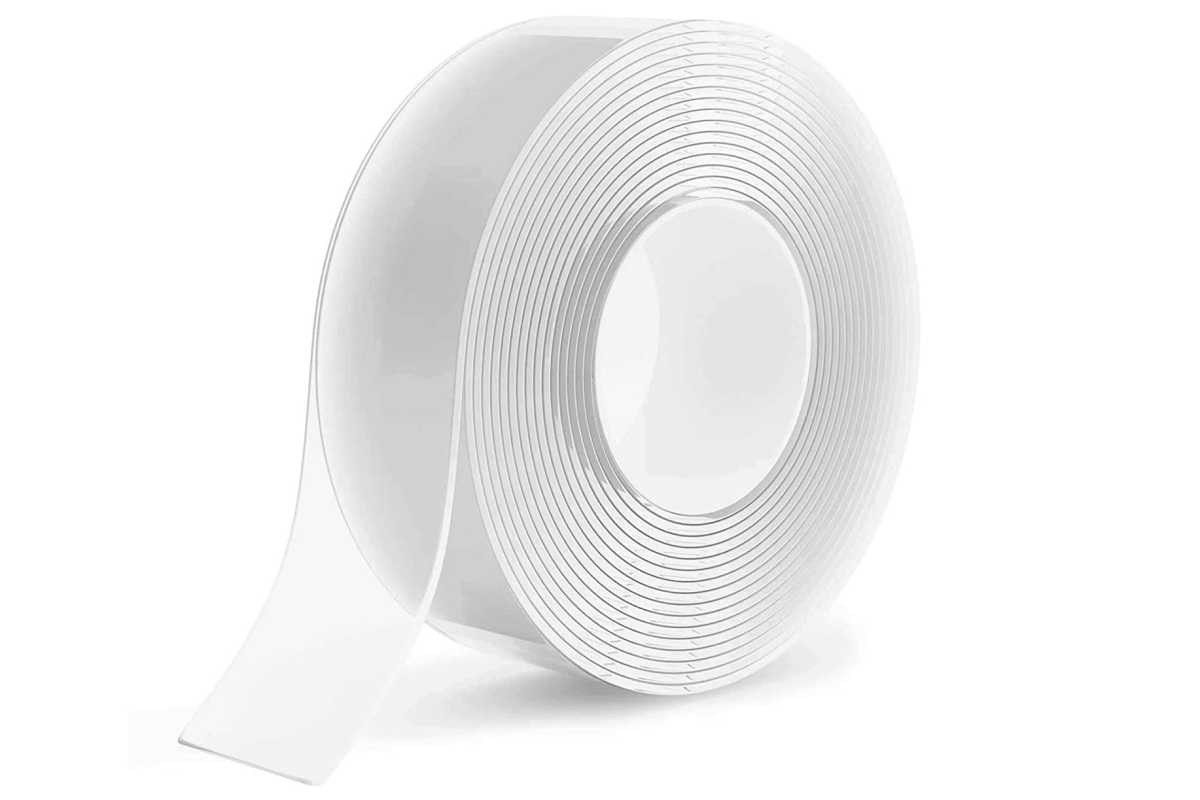 Realth / Amazon
File this one as revelatory (for me). For years, I've used 3M Command picture strips to attach things that I later wanted to remove cleanly. But this tip about reusable mounting tape offers up an alternative that's cheaper and more unobtrusive. Reviews suggest it's not great for delicate surfaces (e.g., painted walls), but the Redditor who mentioned it uses it for sticking down lightweight accessories like USB hubs, which works for me.
Speakers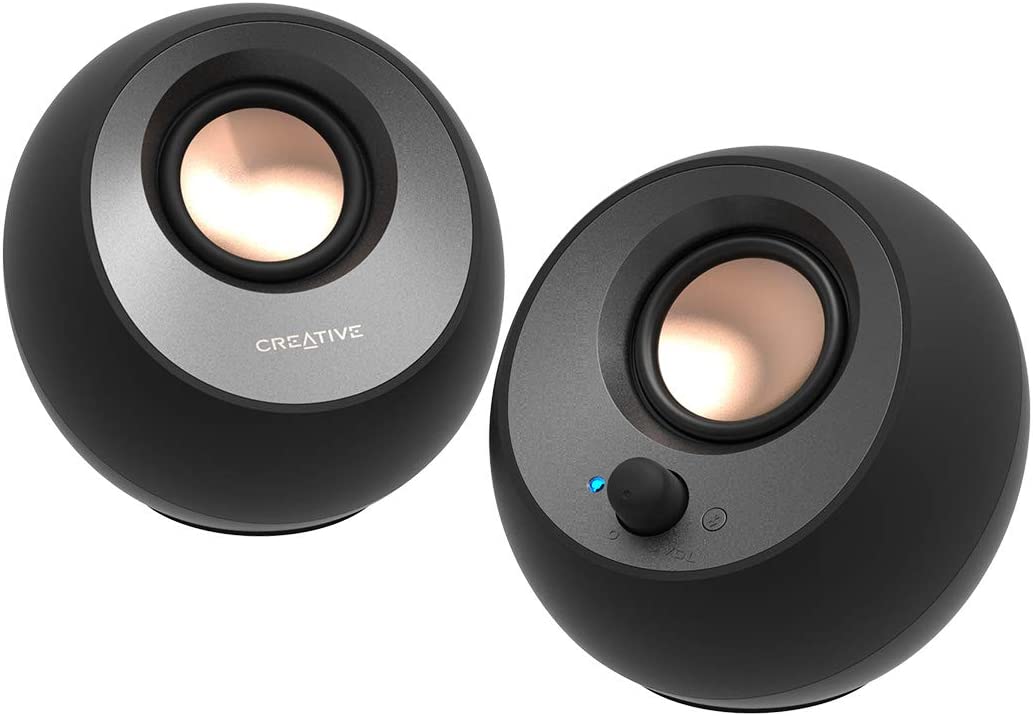 Creative
As nice as headphones (or a fancy headset) can be, wearing them for long stretches can be uncomfortable. Ear sweat, pressure pain, and general overheating are common. Offloading the audio to a set of external speakers is nice when you don't need precise audio accuracy. A decent set doesn't have to cost much either—our top pick for budget computer speakers goes for $20 and sound good.
Caster upgrade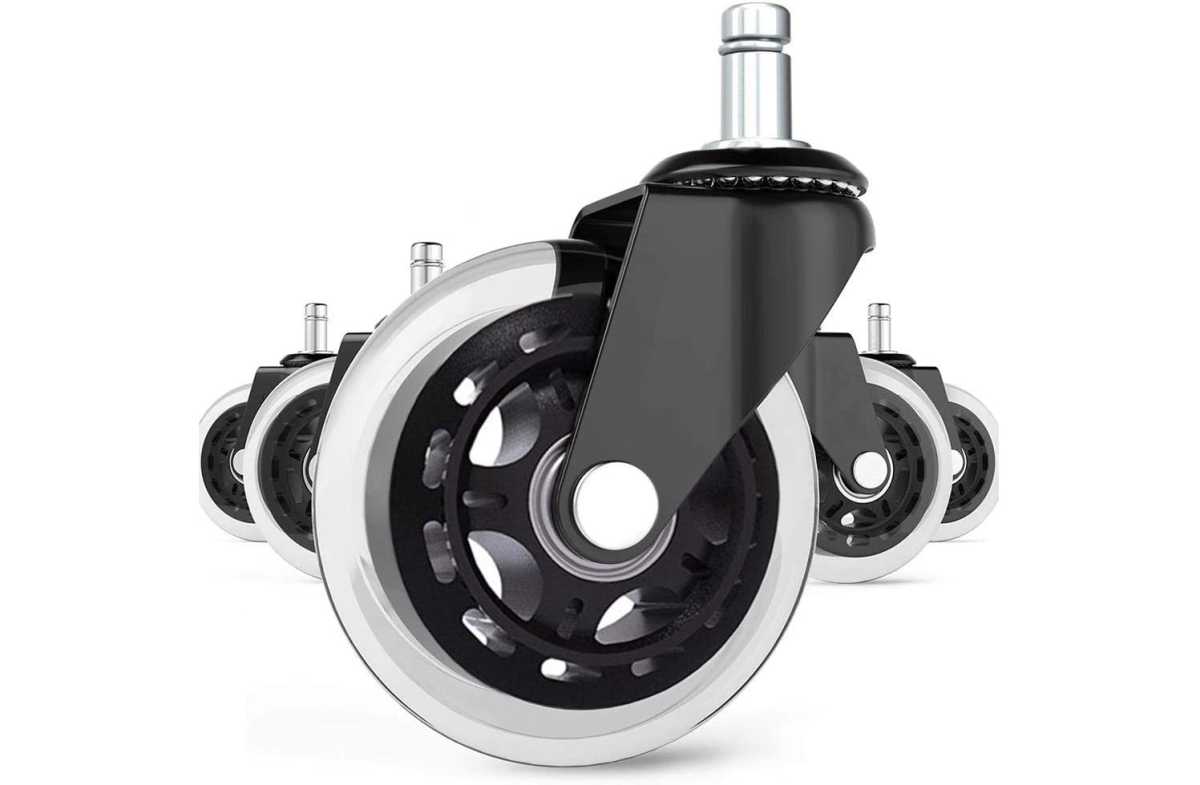 BF Brightfield / Amazon
Whether inexpensive or premium, rolling chairs often come with casters that can scratch hardwood floors or don't move well. Swapping them out for a smoother, higher quality set doesn't cost much and can help you roll along your floor effortlessly. (Sometimes too effortlessly when you discover that your floor is not as level as you thought…but they're still very nice).
Luxe upgrades
Macropad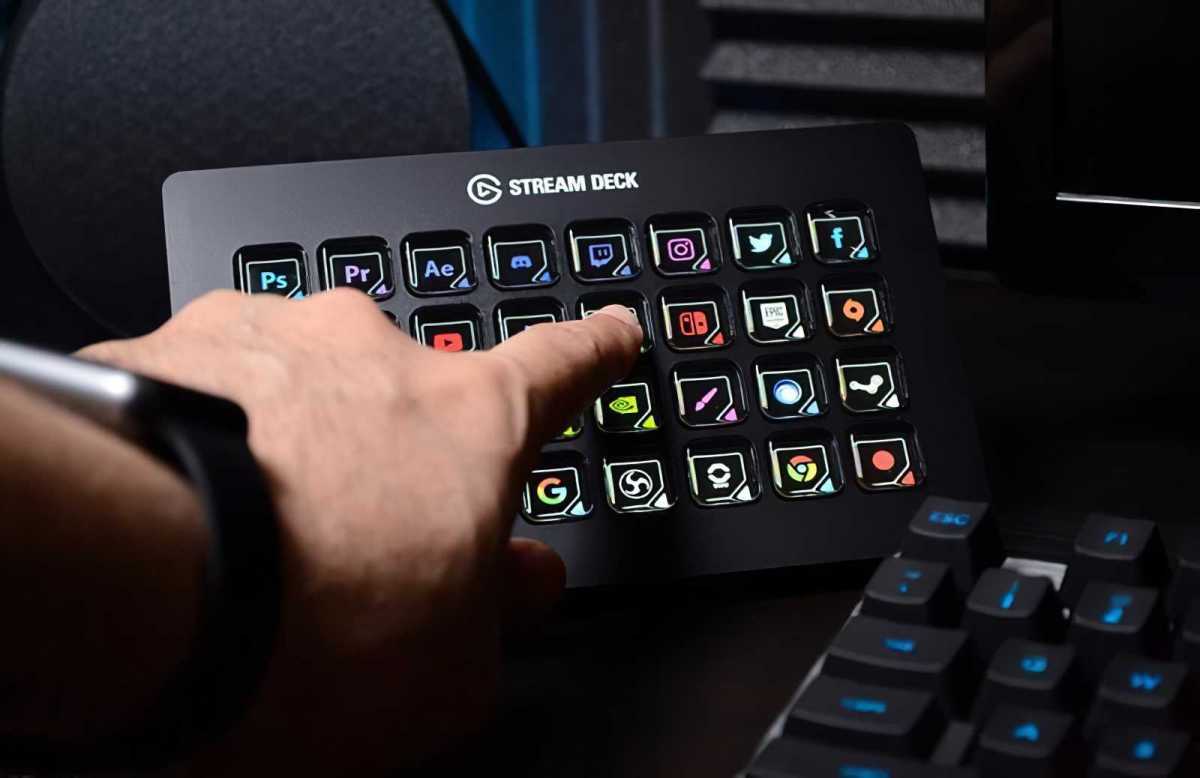 Elgato
Even if you never livestream, having a macropad—which Elgato popularized with its Stream Deck—can save you a lot of time when switching between apps or adjusting controls. You can make your own or even use a free digital version via Touch Portal.
In a similar vein, you can get much deeper control over your PC's audio with a volume controller, which lets you get map specific apps to different controls. No fumbling around in Windows' Volume Mixer when your friends shout at you in Discord. You can dial them down immediately. While you can DIY your own version, more than one Redditor sang the praises of PCPanel as a ready-made option.
Ubiquiti router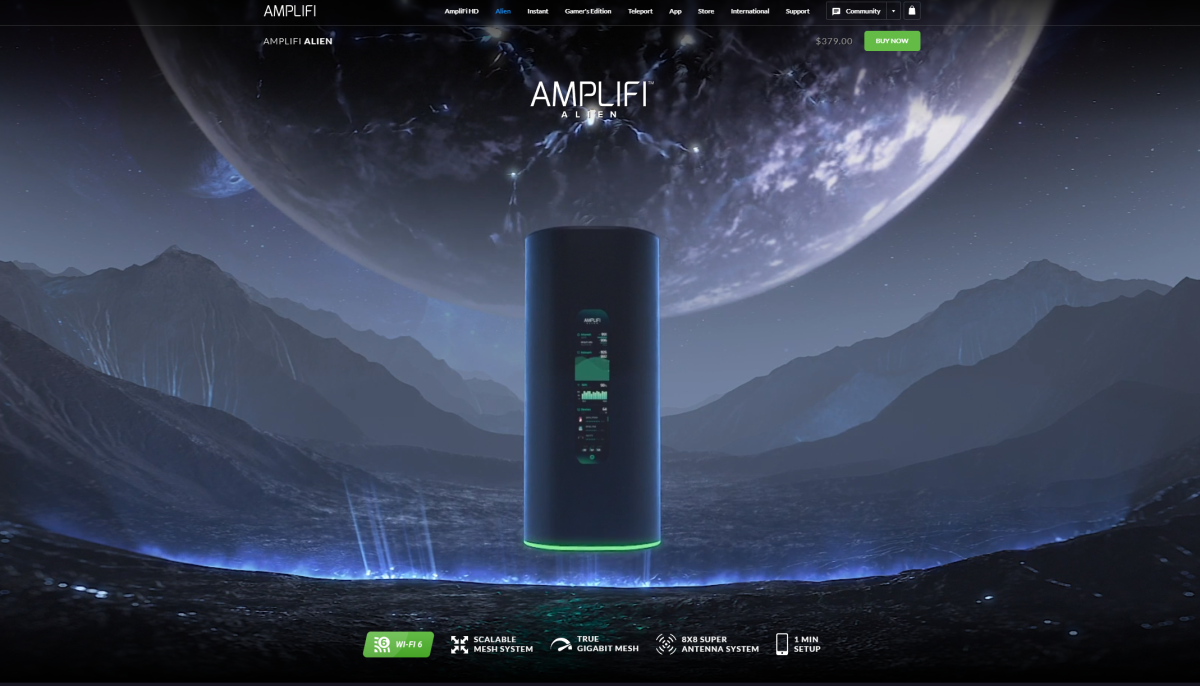 Ubiquiti Amplifi
Ubiquiti's gear may be priced the same as other expensive routers, but both its consumer-friendly AmpliFi and prosumer Unifi lines give you deep control over your home network. Frankly, tech enthusiasts spending $350 to $450 (or more) on a mesh system can't do better. I myself upgraded to a Unifi setup and to this day, four years later, I still smile when I see all the settings and stats in the dashboard. Reddit prefers AmpliFi (the Alien in particular), because you can see all of your network stats at a glance—you'll know instantly if your gaming connection issues are yours or your buddy's.
Motherboard with wi-fi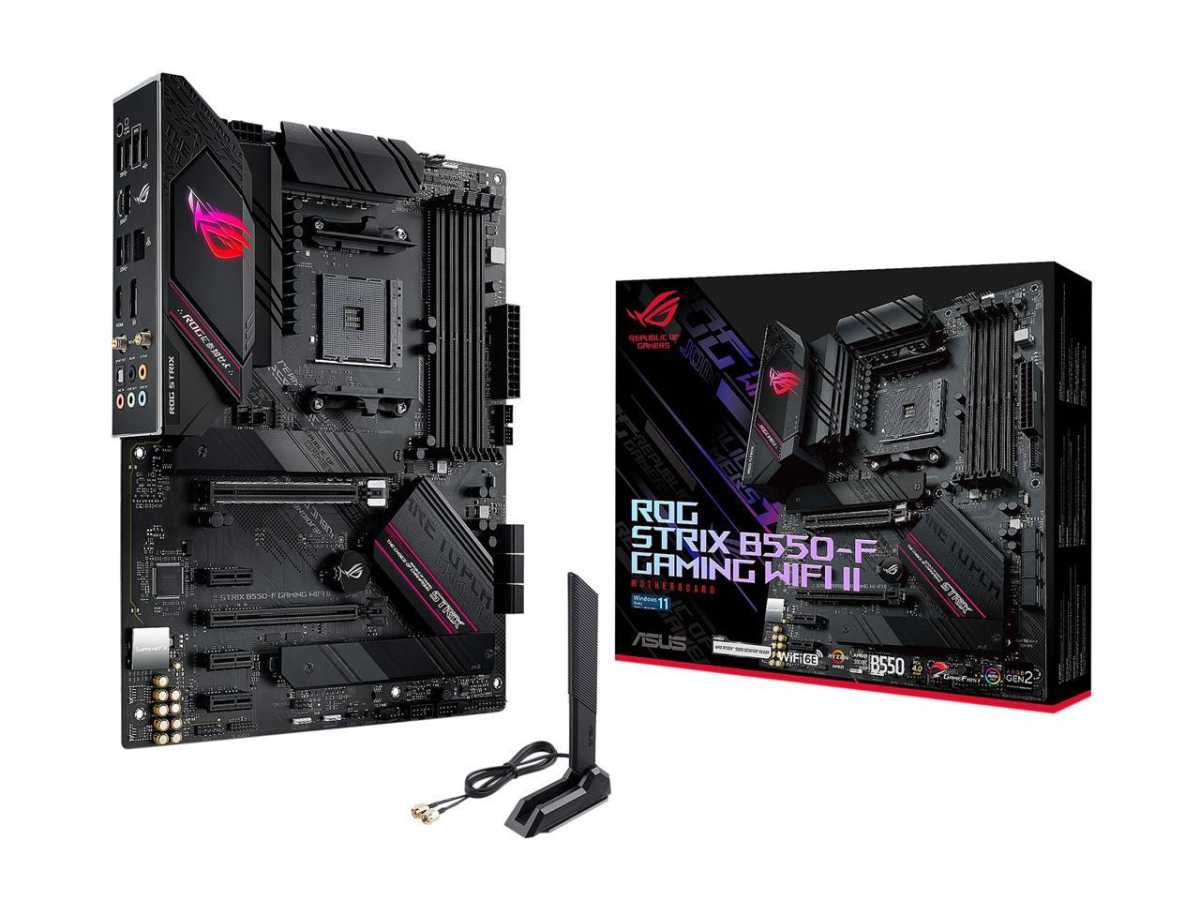 Asus / Amazon
If you rent, you may not always have the luxury of running an Ethernet port to your PC. Building a system with Wi-Fi support can ensure that no matter where you end up with a desktop rig, it can connect immediately to the internet. Also, since Wi-Fi modules usually include Bluetooth support, you get the convenience of built-in compatibility with Bluetooth devices, too.
When building a mini-ITX system, you're best off with a motherboard with Wi-Fi, but if you've got an micro-ATX or full ATX mobo, you can sometimes save money (and keep your mobo options open) by instead installing a Wi-Fi PCIe card into one of your spare slots.
Dedicated USB microphone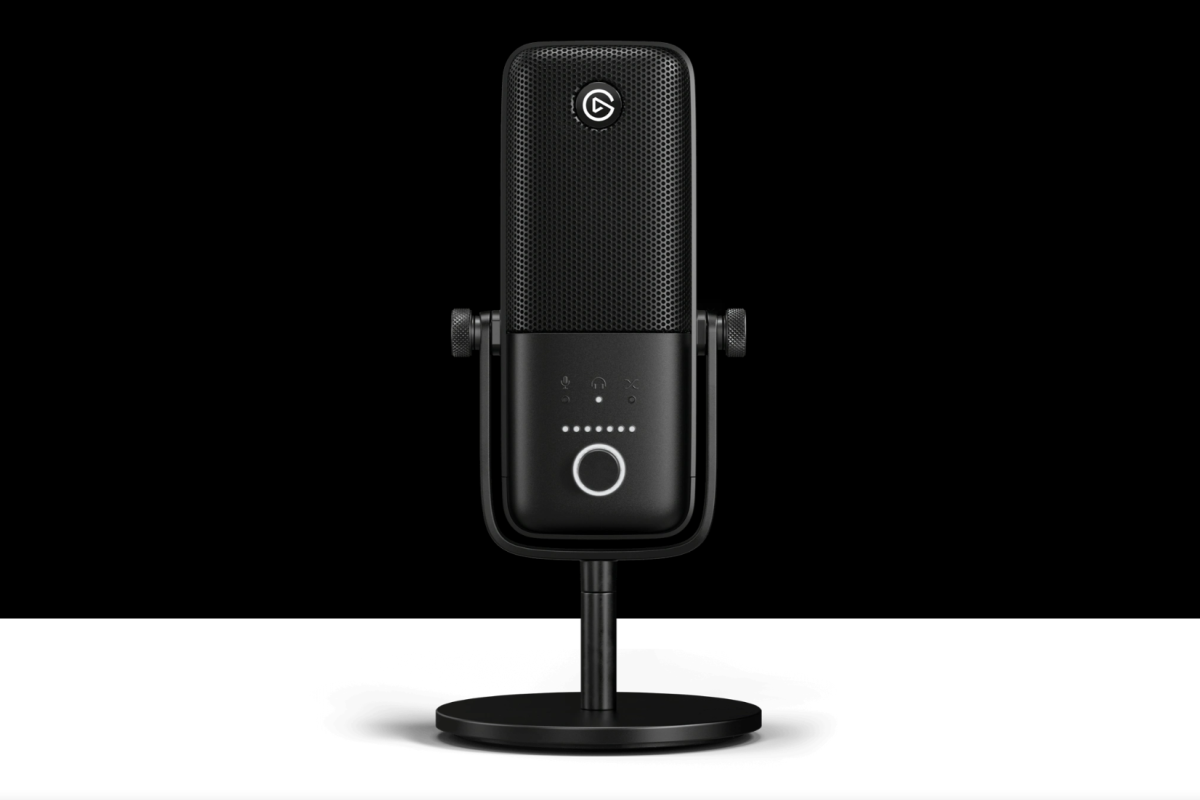 Elgato
A USB microphone doesn't just upgrade your sound quality—though you'll definitely hear a big difference as compared to a headset. It frees you to pick a lighter pair of headphones, for starters. It also opens a wider world of headphones (that is, over-ear cans lacking a microphone), which lets you pick one that best suits your audio tastes. For our favorites, check out our top picks for USB microphones.
For the desk itself
Desk reinforcement plates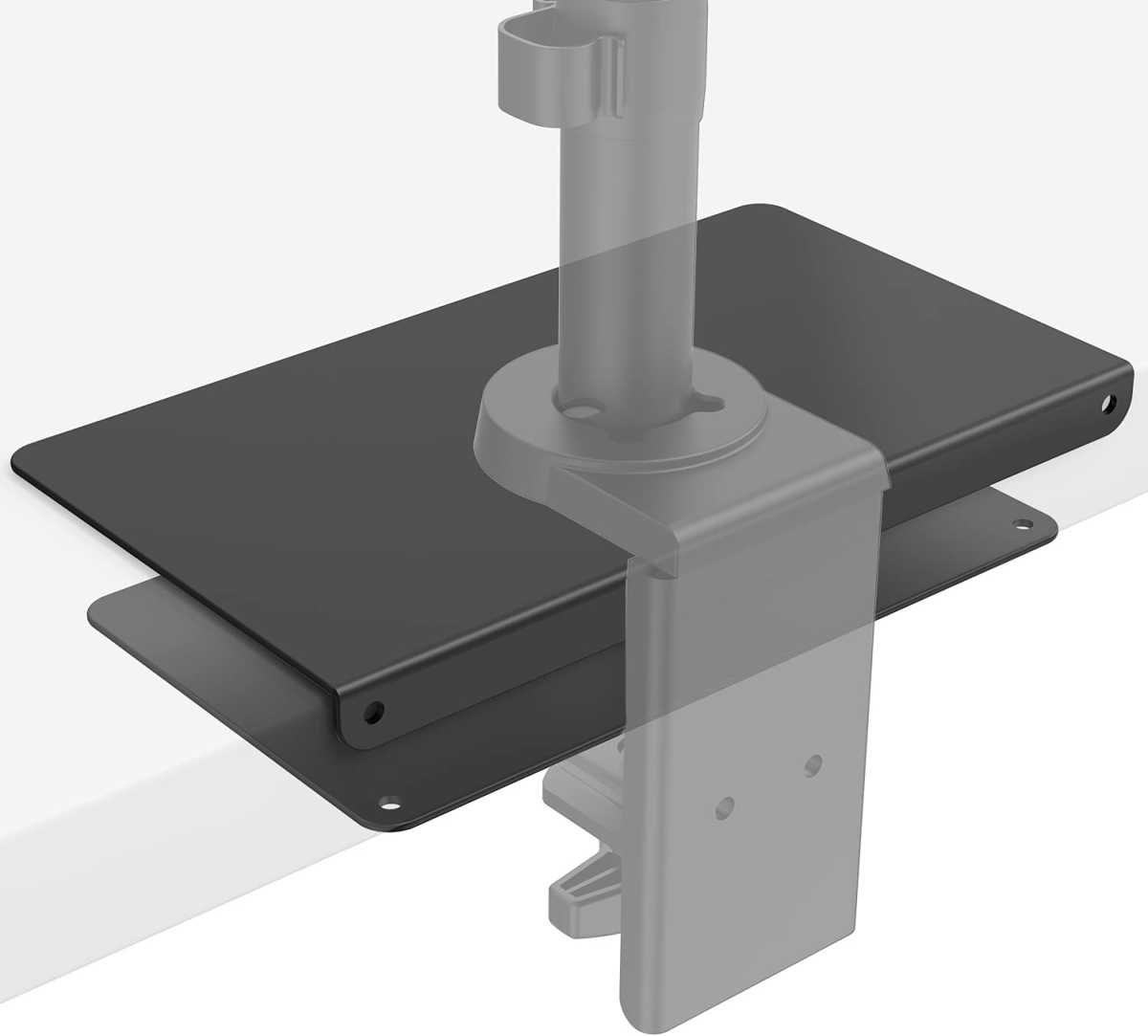 Wali / Amazon
This one is revolutionizing my home setup. During the pandemic, I purchased a couple of cheap Ikea tabletops for ad-hoc WFH photography and video, and they're not sturdy. They can't handle clamp-mounted arms for a monitor or even a dedicated USB microphone on them…or so I thought until Reddit rocked my world.
For under $20, you can add metal reinforcement plates to your desk. You slide these over the spots where you want to attach a clamped item, particularly a heavy one like a monitor. It adds rigidity and spreads out the pressure over a wider area, reducing the likelihood of denting your Ikea Linnmon table. Or watching it crumble.
A bigger tabletop
The more desk space you can have, the less cluttered it'll feel. (Assuming you don't add more stuff.) Even if a longer table doesn't work, a deeper table can still make a difference. I recently discovered this myself after temporarily setting up on a folding table with a 30-inch depth. My usual table is just six inches shallower, but it couldn't handle monitor placement as well. Also, I suddenly had a lot more room for snack plates.
Better table legs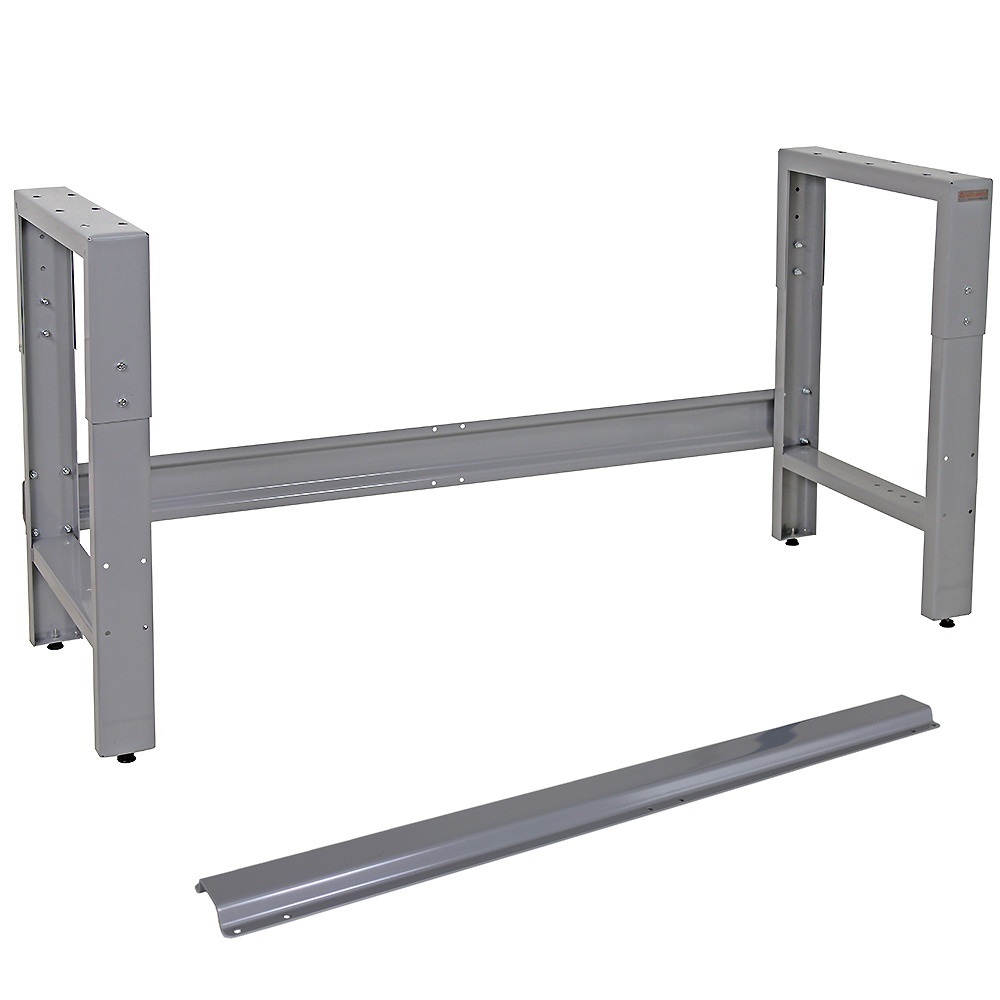 Bench Depot
Maybe your ready-made desk is wobblier on its feet than you'd like. Or your DIY project's tabletop is too heavy for its legs. Provided your desktop is thick enough—usually 1 inch minimum—you can swap in workbench legs for a far more durable, resilient desk. (In the Reddit thread, these were recommended in particular). Combine these with reinforcement plates for your desktop and you've got yourself a sturdy, resilient setup.
Clutter control
Monitor arms, stands, and risers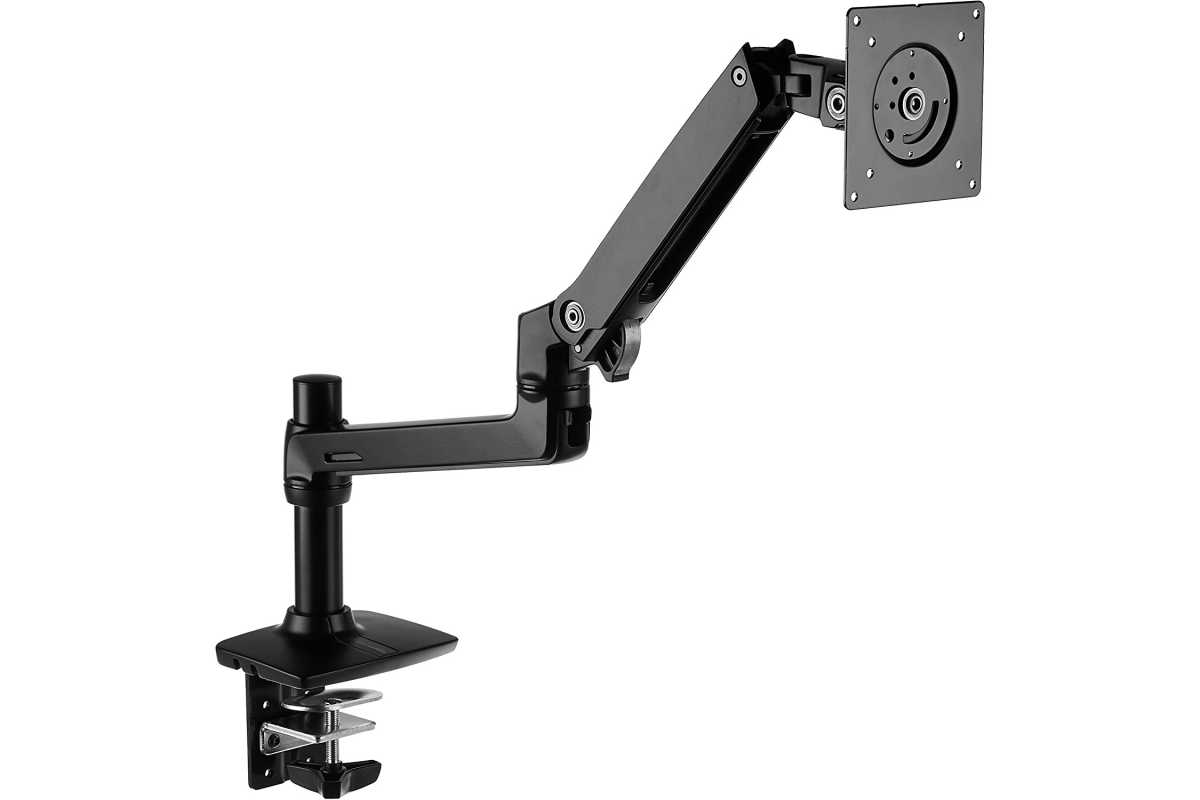 Amazon
Monitor arms create more room on your desk—plus they can help with ergonomics, too. If you don't have enough room behind your desk to accommodate arms, you can instead choose a riser to get a little more space. Or, if you have a big heavy monitor, a floor stand.
Pro tip: Screen carefully for sturdy arms, especially if you're shopping on Amazon. Surprisingly, other parts of Reddit have good things to say about the AmazonBasics lift models—they're purportedly white-label versions of Ergotron's beefy (and beloved) arms, while being a heck of a lot cheaper.
USB hub and/or KVM switch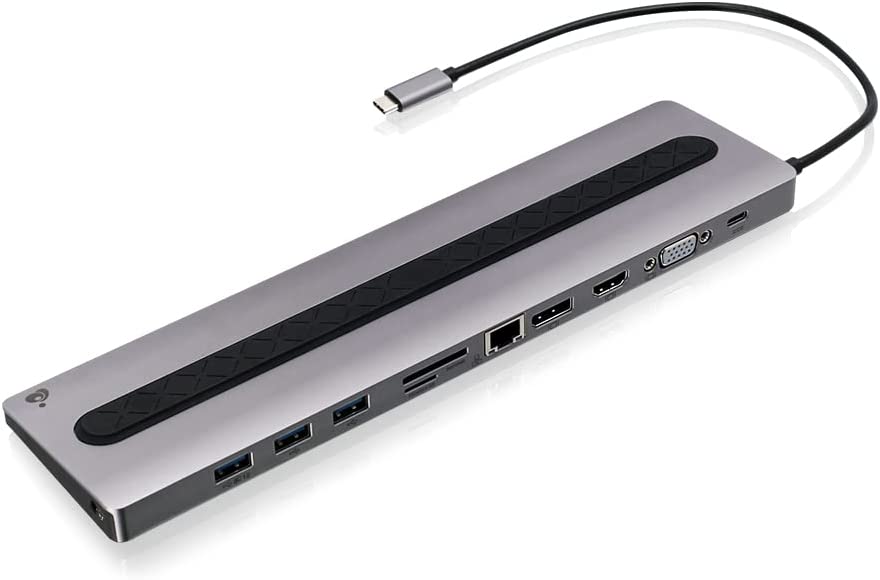 IOgear / Amazon
A USB hub not only expands the number of usable ports on your PC, but having one makes moving accessories between devices easier, too. (Check out our picks for the best USB-C hubs). Meanwhile, if you're flipping between active PCs at your desk often (say, a work system and a personal one), a KVM switch lets you use the same set of monitor(s) and peripherals without having to plug and unplug wires any time you want to switch machines.
Hooks & stands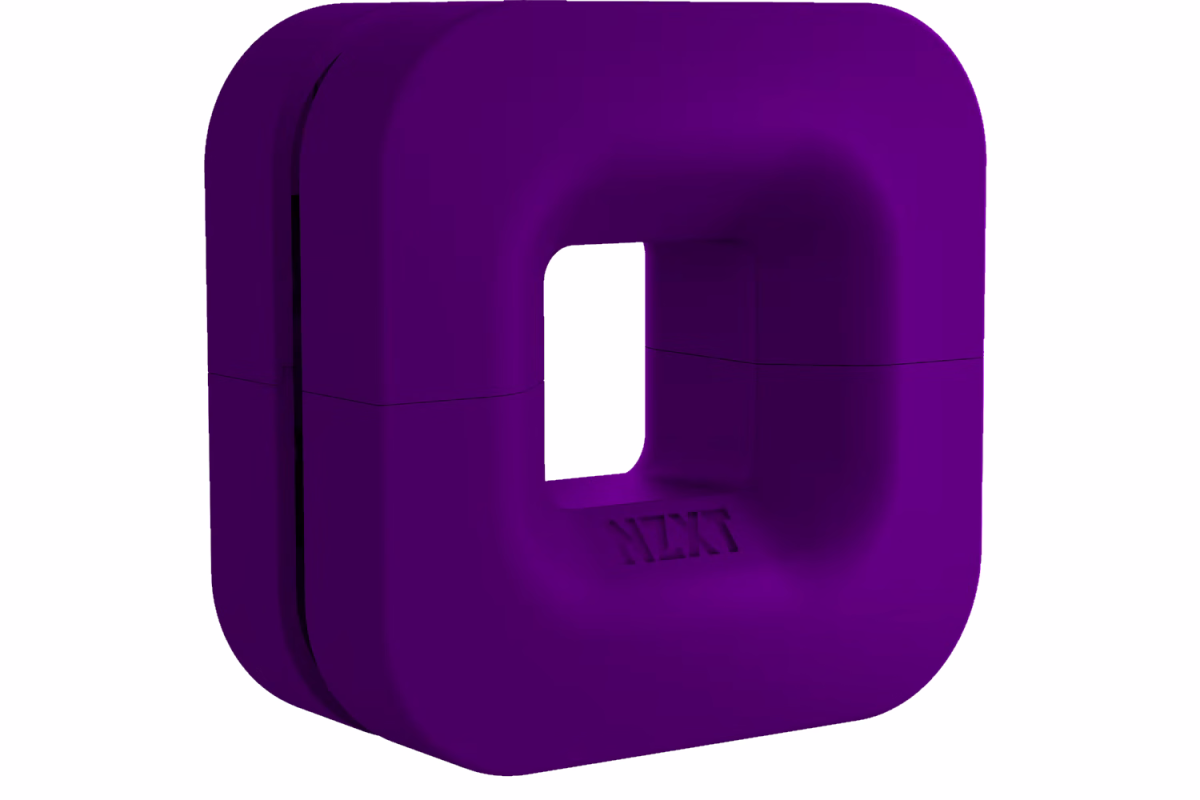 NZXT
Using a headphone hook (be it an attachment to your desk or NZXT's magnetic Puck), phone charging stand, and controller stand not only reduces desk clutter, but can help with keeping track of your gear, too. (At least, I can now find things faster on my desk).
Cable management items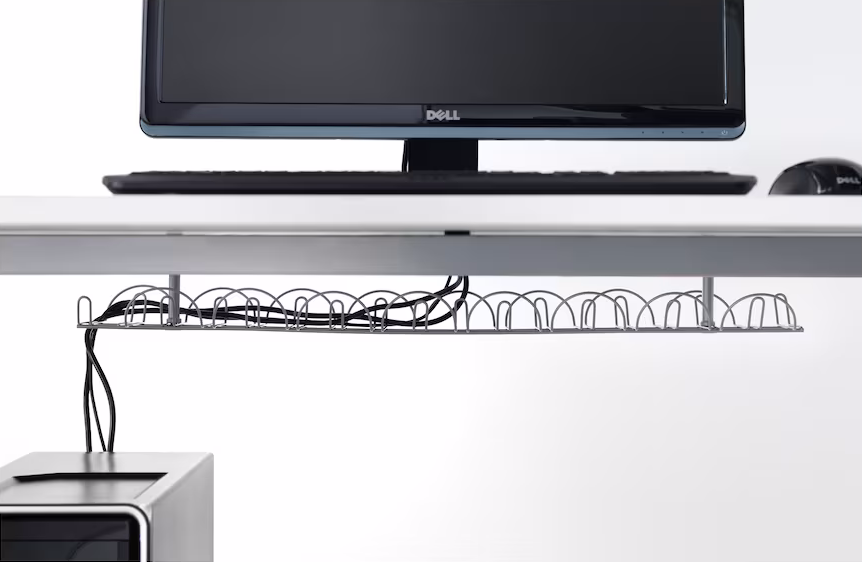 Ikea
That hideous Medusa's tangle of cables doesn't need to exist. An inexpensive cable management tray (either the clamp or drilled variety) and a handful of Velcro ties can keep the unruliness to a minimum. Also, tidy exterior cables cut down on hassle when swapping PC accessories or the PC itself. (Tip: Label your cables while you're neatening up back there).
Wireless peripherals
Dominic Bayley / IDG
Speaking of cable management, the easiest way to manage cords is to nix them all together. A wireless keyboard, wireless mouse, and wireless headset go a long way toward reducing visual noise on your desk. Plus, with no wire tethering your headset to the PC, you can get up to answer a call or the door without accidentally strangling yourself.
Side table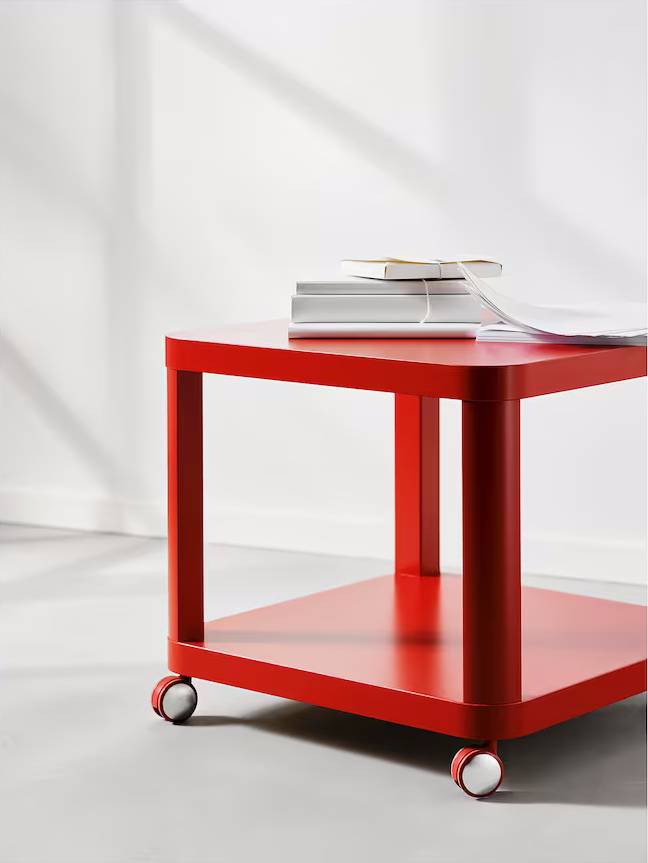 Ikea
Having a small side table next to your desk—be it an TV tray, end table, rolling drawer unit, or a random box (ahem) can help keep items at hand while reducing clutter. I like the box for my air purifier just fine, but there are definitely more refined options out there.
Ergonomics
A better chair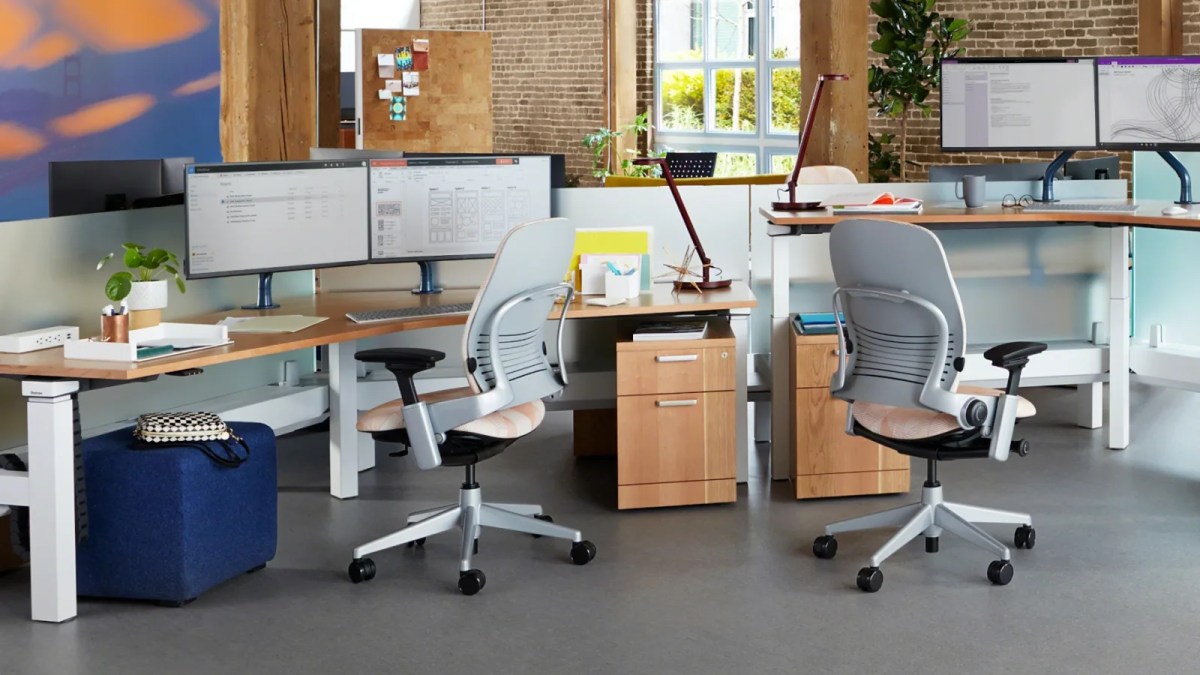 Steelcase
Spend hours sitting in an uncomfortable chair, and your body won't let you forget it, especially the older you get. Reddit has a couple of good tips here: Shopping refurbished for expensive chairs from Herman Miller and Steelcase, or seeking out more affordable but still popular models like the Staples Hyken.
Comfier peripherals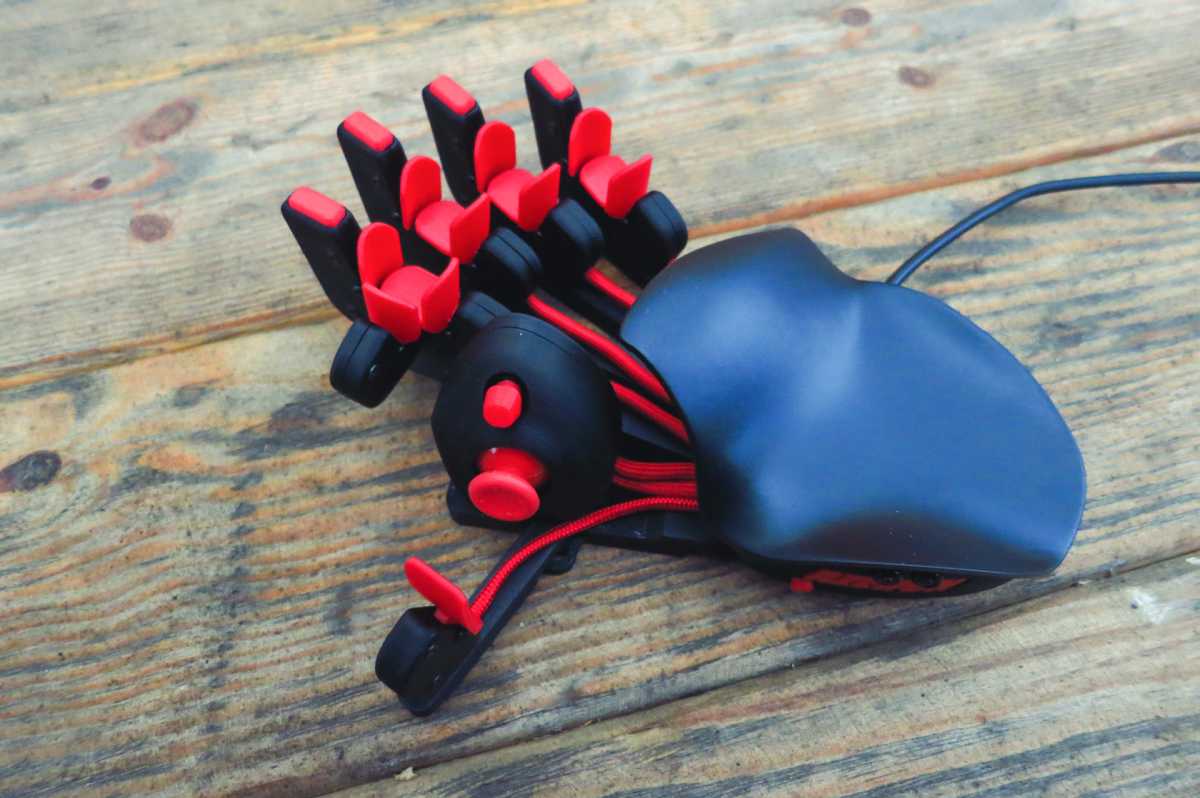 Azeron
As weird as they look, ergonomic mice and keyboards can make a world of difference in comfort. I've long been on board this train out of necessity—a Goldtouch keyboard and a Contour Rollermouse are my daily drivers.
You can extend that philosophy to gaming as well. PC gaming keypads can be worth the investment, and they range from the more conventional to the downright wild. (Not gonna lie, I'm intrigued by that Azeron—and I'm a dyed-in-the-wool controller player).
A keyboard tray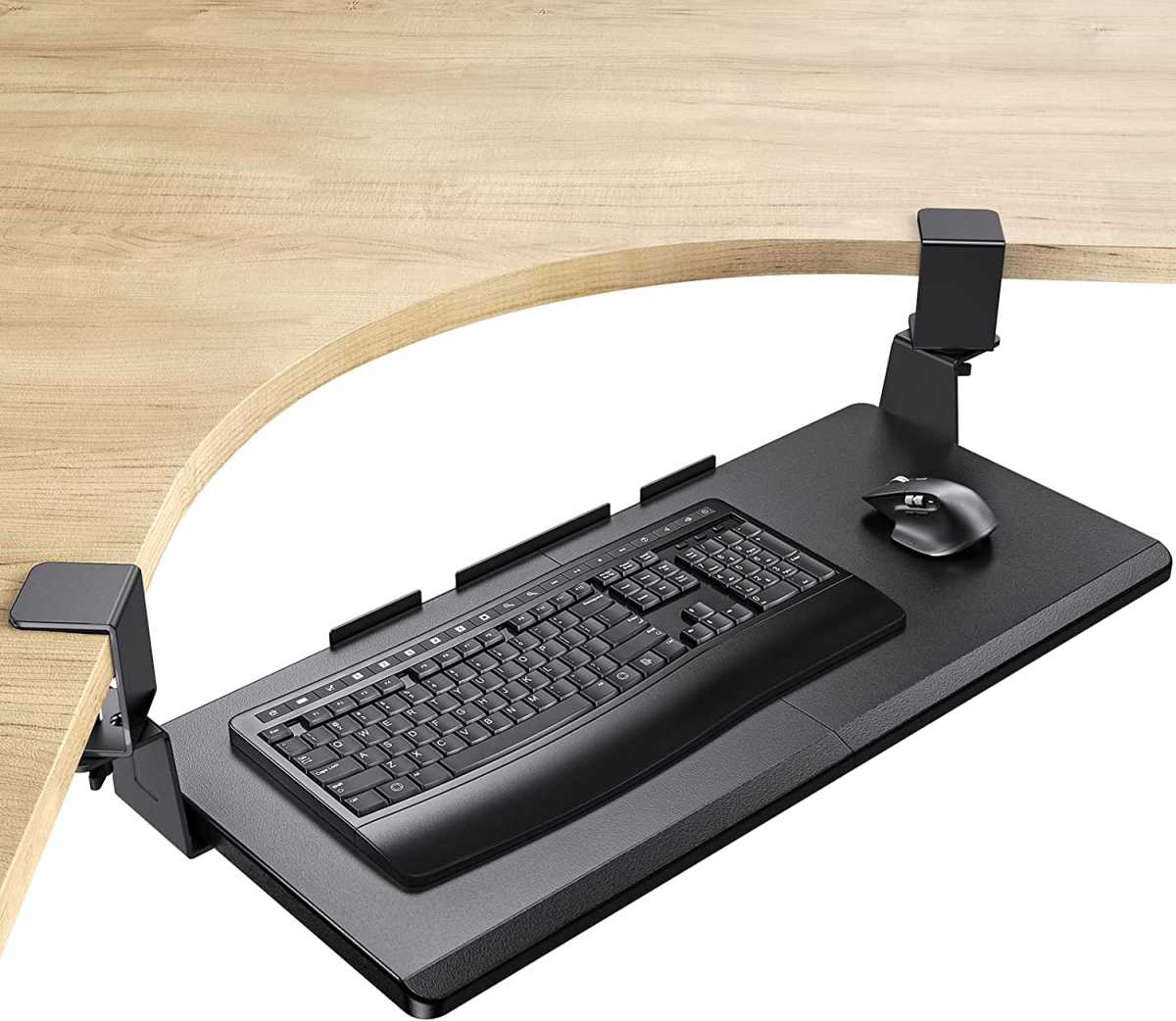 HUANUO / Amazon
Ok, this one's not from Reddit (but technically I'm a Redditor myself, so maybe this still counts). However, if we're talking ergonomics at a desk, a keyboard tray can do wonders for proper alignment. You don't need to drill holes in your desk, either—as I just discovered myself, fantastic no-drill keyboard trays now exist.
Light strip or light bar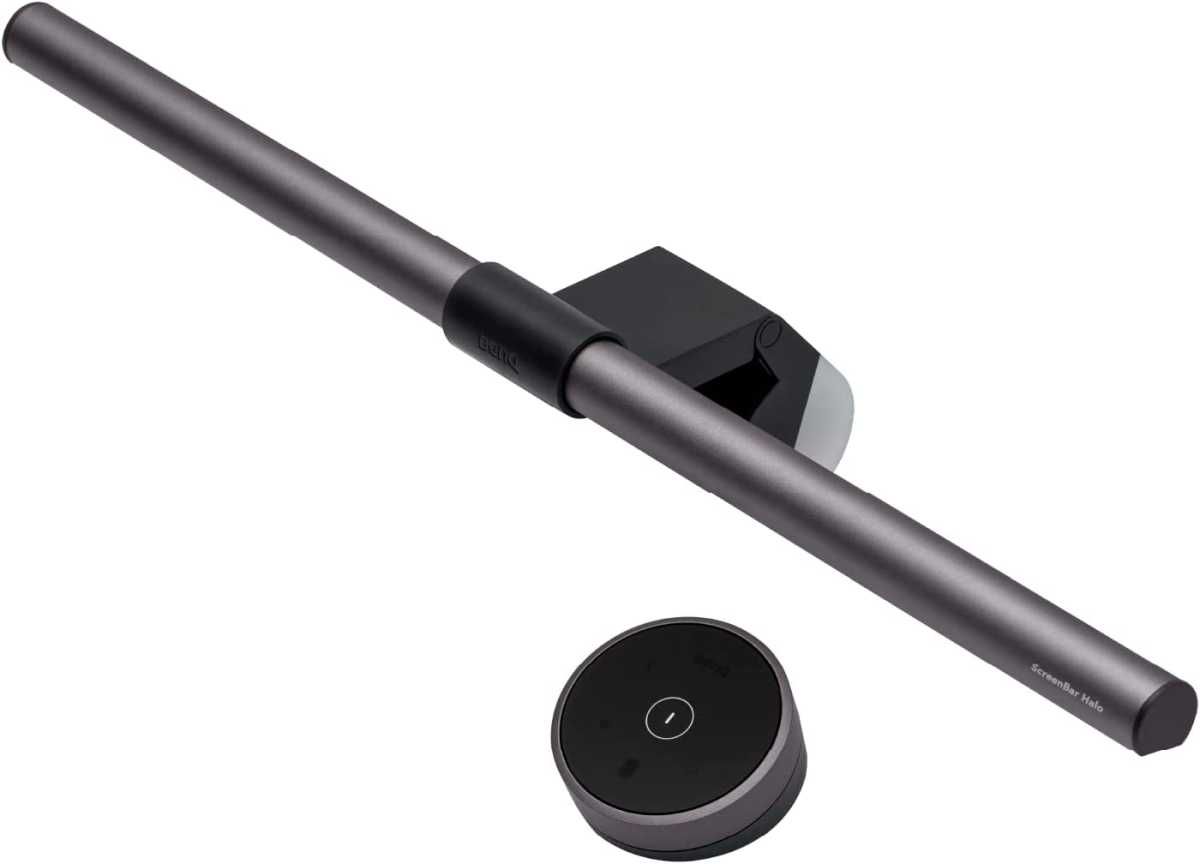 BenQ / Amazon
Eye strain is as problematic as any shoulder, elbow, or wrist pain. Adding lighting to your desk can help with overhead glare as well as keeping your area adequately lit when you've turned down most of your other lamps. Light bars like the BenQ Screenbar are a luxe option, but you can add monitor backlighting for $15 or less.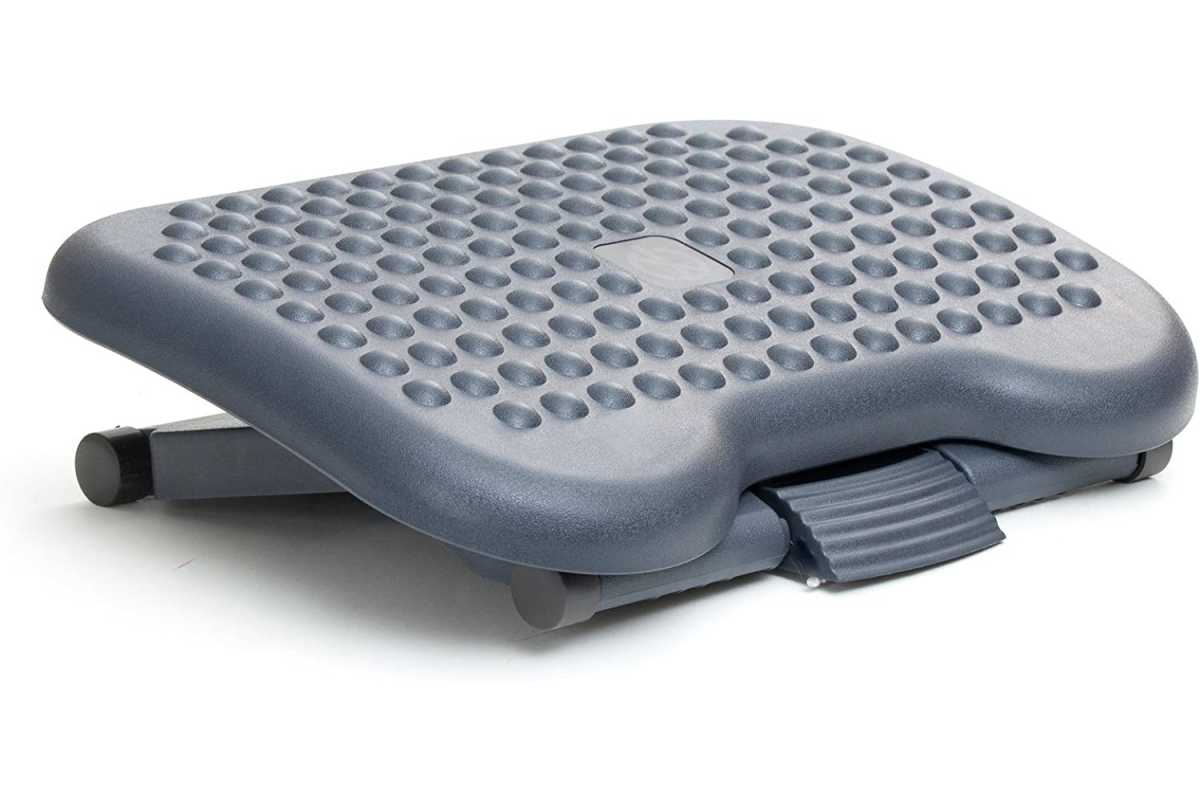 Amazon
Sometimes you just need to elevate your feet a little and change the pressure on your back. A foot rest doesn't need to take much space, either. Whether you're buying an ergonomic model, a small ottoman, or even a foot hammock, you can tuck something under your desk pretty easily.
Sit/stand desk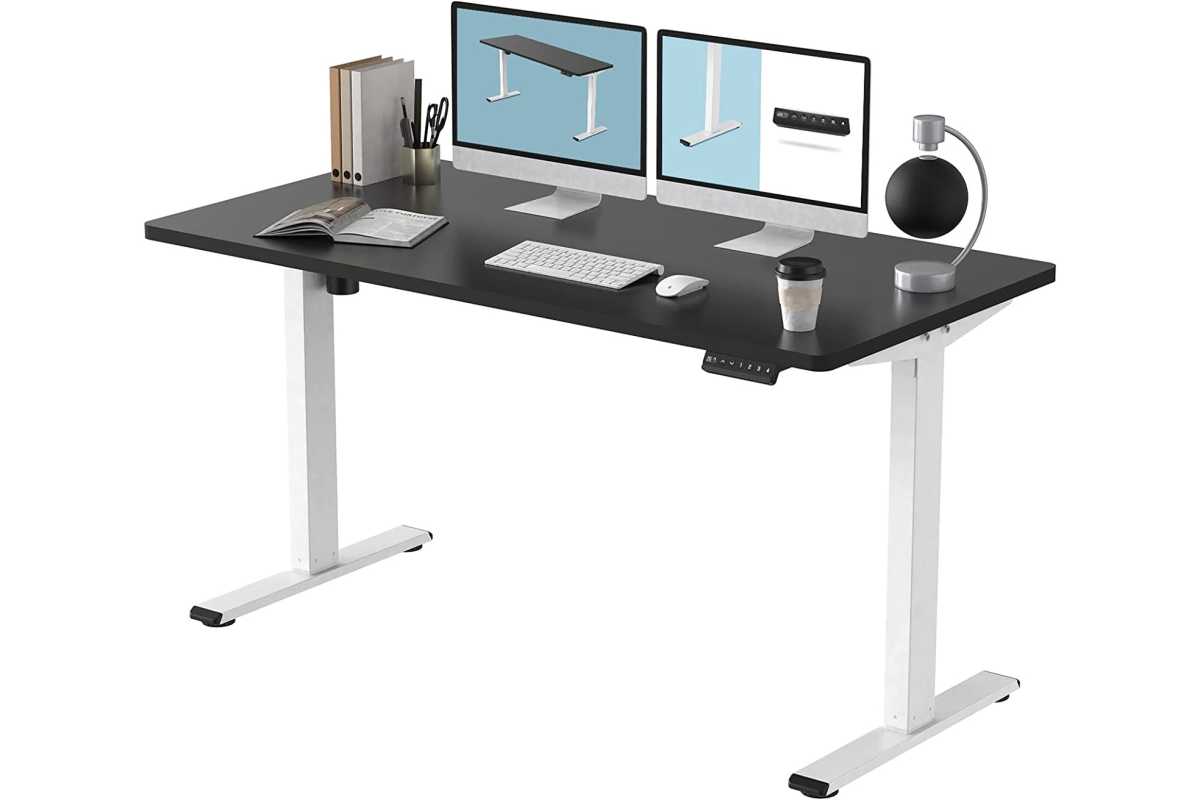 FlexiSpot / Amazon
Even if you have a great chair, the human body wasn't built to sit all day. A sit/stand desk lets you switch between positions more frequently. The baby step is to get a riser that you can place on your existing desk. Meanwhile, a less expensive DIY route is re-purposing an existing desk's tabletop (or buying kitchen counter top material) and adding a motorized frame. Regardless, be sure to get a standing mat—they're inexpensive and will help your back.