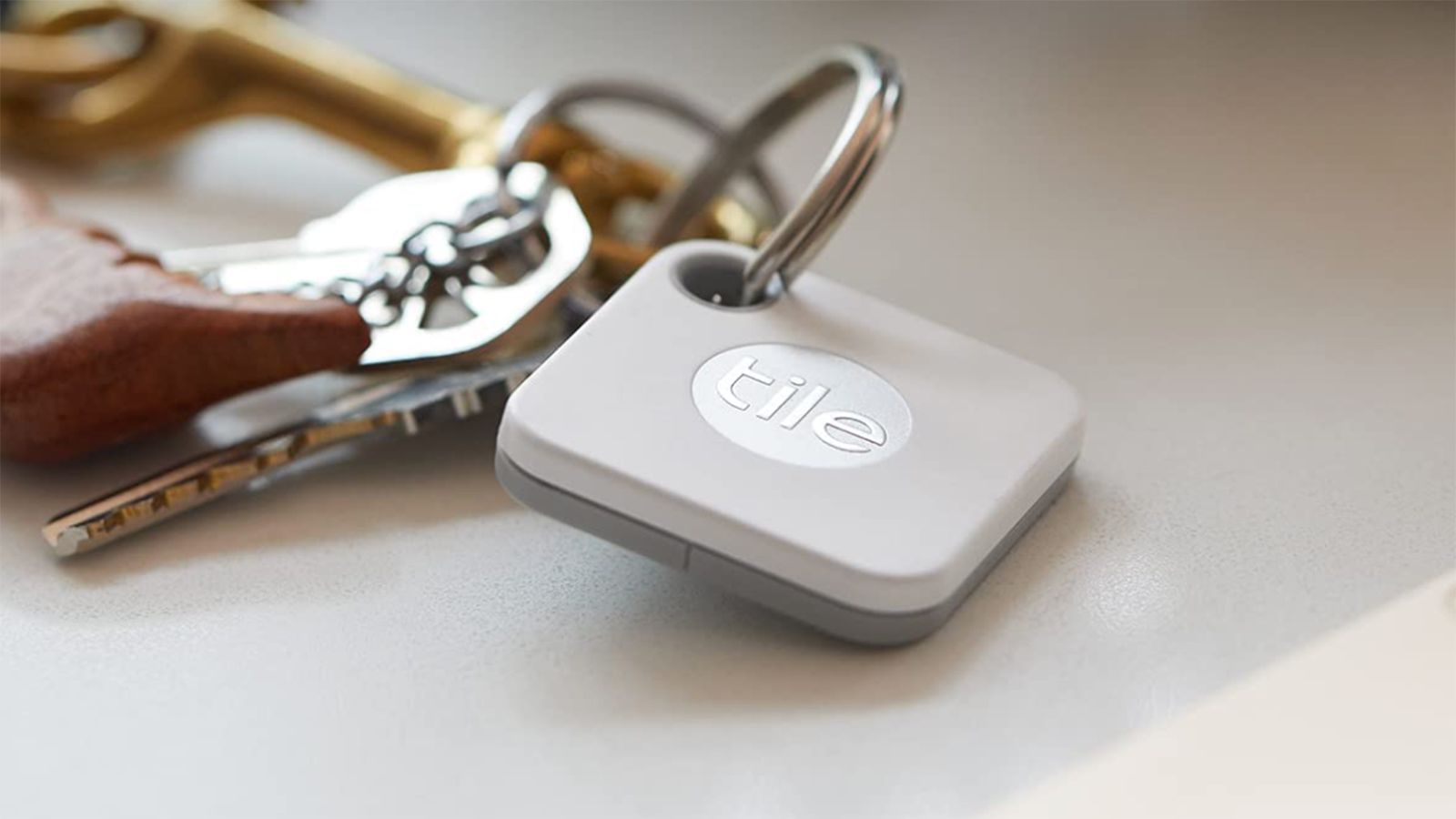 The top tech accessories under $25
Looking for the best products to gift — and to get — this holiday season? Check out Underscored's Holiday Guide here.
For under $25, you can find a ton of helpful and stylish gadgets that will help improve your everyday life. Whether it's keeping a phone or tablet charged while you travel or adding a layer of protection to your smartphone, tech doesn't have to be overly expensive.
Below you'll find a list of our favorite tech devices and accessories for less — a perfect way to gift those you love this holiday season (including yourself).
This Amazon Echo Dot bundle not only comes with a pocket-size smart speaker but also includes a Sengled Bluetooth smart color lightbulb, which naturally integrates into Amazon's Alexa smart home platform. The Echo Dot is small enough to fit into any room's aesthetic and can turn these lights on or off using your voice. You can also ask Alexa for weather updates, to tell jokes or even to play games.
Amazon
Amazon Fire TV Stick 4K
Amazon's Fire OS streaming platform is one of our favorites, and the Fire TV Stick 4K is an easy, affordable way of adding a streaming setup to your 4K TV. Why 4K? This compact streaming stick supports 4K resolution and also includes access to popular apps like Prime Video, Netflix, YouTube, Hulu, Apple TV+, Disney+ and Discovery+ to name a few. You connect it to your TV's HDMI port, connect the included power cable and you're all set. The included remote will let you use Alexa to control your smart home devices or play your favorite shows and movies.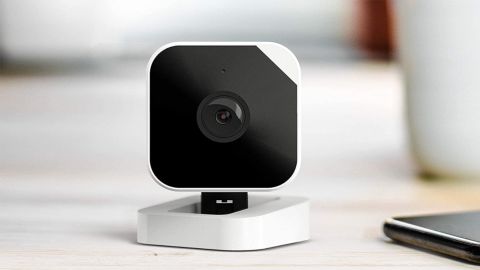 Amazon
Abode Cam 2
The Abode Cam 2 is a great way to monitor your home — inside and out. It can alert you when it detects a person, allowing you to speak to them with integrated two-way talk, all using the free app on your phone. Plus, you can use Google Assistant or Amazon Alexa to simply view the camera on a smart display or TV.
Amazon
Wyze Smart Plug
This two-pack of Wyze smart plugs allows you to control anything plugged into an outlet with the tap of a button. Just download the Wyze app on your device and you can manage your home from just about anywhere with timers and schedules. Or use your voice with the integrated Alexa or Google Assistant.
Amazon
Tile Mate (2020)
Apple's AirTags get a lot of attention, but this Tile Mate tracker deserves a look for letting you effortlessly find lost keys, wallet or even luggage. It works with both Android and iPhone, so anyone can use it, and the included battery will last an entire year. The Tile is also water-resistant, so it can truly go anywhere.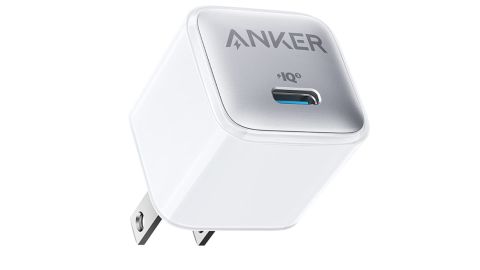 Amazon
Anker Nano Pro Wall Adapter
The Anker Pro wall adapter provides up to 20 watts of power to quickly charge most smartphones, and even some tablets. We love it because it's less expensive than the Apple-made equivalent, which by the way is needed to charge at full speed when you're using a MagSafe wireless charging adapter. You can grab the Nano Pro in white, black, purple or blue, and it's now an especially worthwhile pickup considering most new phones no longer include a wall adapter in the box.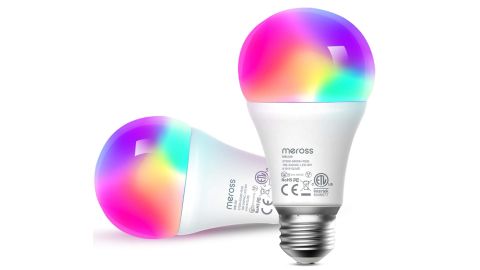 Amazon
Meross Smart Wi-Fi LED Bulbs
Want to spice up the lighting in your home? Enter the Meross two-pack of Smart Wi-Fi LED Bulbs, which can be controlled using Alexa or Google Assistant or the Meross app on your phone. You can set schedules for specific colors or simply use them as a standard lightbulb (with custom color temperature) during the day.
Amazon
Yootech MagSafe Charger With Wall Adapter
If you have an iPhone 12 or iPhone 13, then Yootech's MagSafe charger is worth a second look. The charging pad uses the same magnetic approach as Apple's MagSafe charger, holding itself to your iPhone for wireless charging. But what makes this setup so appealing is the included wall adapter — something Apple conveniently leaves out. The 20-watt wall adapter is handy to have on its own too.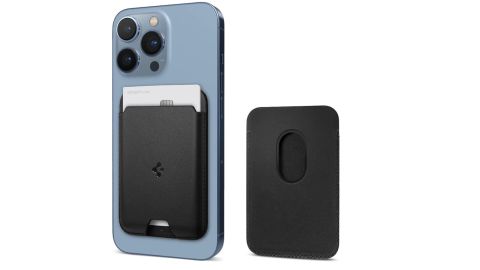 Amazon
Spigen MagSafe Wallet
This Spigen Wallet uses the MagSafe technology to keep itself attached to the back of your iPhone 12 or iPhone 13. It comes in black or brown vegan leather and has enough space to easily store two cards. The toughest part of using the Spigen MagSafe Wallet will be deciding which cards to leave behind.
Amazon
Bluetooth Beanie Hat
This beanie hat makes it easy to listen to your favorite music, podcast or sports game, thanks to embedded Bluetooth speakers. That means this hat will let you hear everything going on around you while you listen while keeping your head warm as you're using it. Nice, right?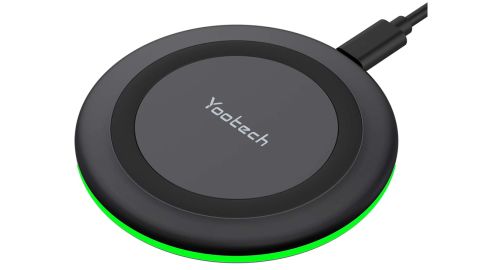 Amazon
Yootech Wireless Charger
Yootech's wireless charging pad is small and convenient, and it will work with any device that supports Qi charging, which is pretty much every device with wireless charging support — including the iPhone, AirPods and Samsung Galaxy devices. This particular model will charge at speeds up to 10 watts, depending on what's placed on the pad, and it even comes in three different colors to liven it up.
Amazon
PopSockets
Yup, PopSockets are still a thing. In fact, now they are even better, thanks to the addition of swappable tops, meaning you can change the look on your phone or tablet without having to change the entire thing. Heck, we even saw one that held lip gloss inside the cap. Attach the PopSocket to the back of your phone or tablet, extend it to give your hand somewhere to firmly grip your device, then simply push it down when you're done to move it out of the way. Easy peasy.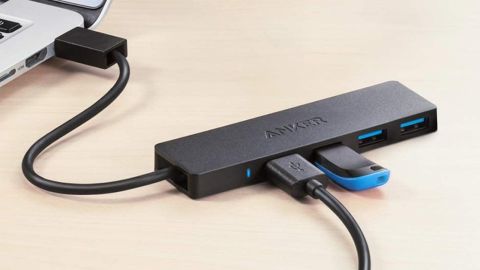 Amazon
Anker 4-Port USB Hub
If you need an extra port or three on your laptop or desktop, this Anker four-port hub is a solid choice. It converts one full-size USB port on your computer into four, effectively giving you three extra spots to connect things like a keyboard, mouse or USB storage. Just don't expect it to power anything like an external hard drive or USB microphone — it's not made for that.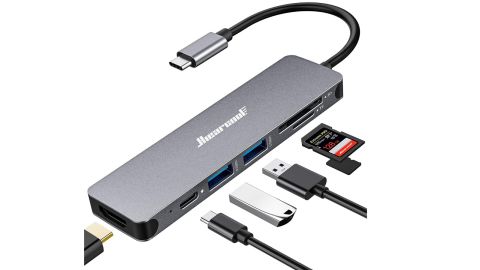 Amazon
Hiearcool USB Hub
If you need more than just a few extra USB ports, the Hiearcool USB-C hub will add a whopping seven different ports to your computer. You'll get a microSD card reader, SD card reader, two full-size USB ports, a USB-C port and an HDMI connection for an external monitor. The best part? It's small enough to tuck away in your backpack or even a pocket to take it with you on the go.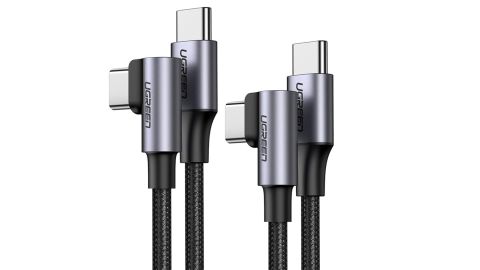 Amazon
Ugreen USB-C Cable With Right Angle Connector
USB-C is now one of the most common cables around. And this Ugreen connector is a must-have because it fixes the one annoying issue found with any USB cable: making sure every connection is straight. By changing one end of the cable to a 90-degree connection, it lends itself to more simply plugging into a computer port or even your smartphone. You can get it in lengths of 6 feet or 3 feet depending on your needs.
Amazon
nker Powerline+ II Lightning Cable
How many Apple Lightning cables have you broken over the years? We guess it's too many to count. So, we're thrilled to report that the Powerline+ II from Anker looks to solve that. It's made of material that's supposedly bulletproof, although we don't recommend testing that claim. What we can say is this: The nylon braided exterior is sturdy enough to keep from ripping or tearing as easily as the Lightning cable Apple includes with its iPhones and iPads.
Amazon
Retro AirPods Case
Spice up your AirPods with this sweet retro Game Boy case. The case is made of silicon and slides right over your first- or second-generation AirPods case without adding any bulk. It comes in the standard gray Game Boy design, or you can opt for one of five different colors. There's also a loop on the case to easily attach your wireless earbuds to your keys.
Amazon
Spigen Mag Armor MagSafe Case
Add a layer of protection without losing out on your iPhone 13's MagSafe feature with this Spigen MagSafe case. The exterior is easy to grip and will protect your phone from the occasional drop. The best part? It doesn't add extra weight to your phone.
ArmadilloTek Case for S21 Ultra ($19.98; amazon.com)

Amazon
ArmadilloTek Case for S21 Ultra
This ruggedized smartphone case can withstand drops and even includes a built-in kickstand so you can prop up your phone while you watch a movie or place a video call. And for under $20, you can't beat the price.
ESR Tempered Glass Screen Protector ($12.99; amazon.com)

Amazon
ESR Tempered Glass Screen Protector
It's just as important to protect your phone's screen as it is to safeguard the back and edges. Which is where a screen protector comes in. ESR's screen protectors are some of the best when it comes to affordability and durability, and we love it for all types of phones and gadgets, including our Nintendo Switch.
Amazon
ESR Liquid Skin Screen Protector for Galaxy S21
We'd be remiss if we left out a screen protector for the Galaxy S21. Here's another ESR screen protector, but instead of tempered glass, this one is ultra thin in order to allow the in-display fingerprint sensor to still work, which helps keep your phone and the data it stores secure. You get three screen protectors in this handy bundle.
128GB MicroSD Card for Nintendo Switch ($21.10; amazon.com)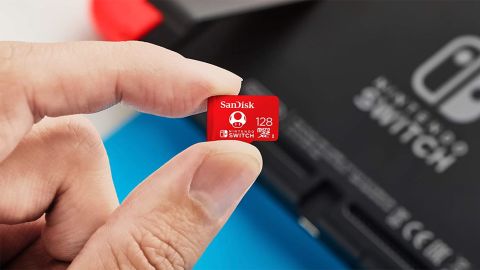 Amazon
128GB MicroSD Card for Nintendo Switch
Just because this microSD card is designed for use in the Nintendo Switch doesn't mean you can't use it for extra storage elsewhere. With 128GB of total storage, you can add plenty of space to a smartphone, camera or any other device that accepts a microSD card. And, on top of that, we appreciate the fun design.
Amazon
PowerA Enhanced Wired Controller for Nintendo Switch
Pick up an extra controller for your Nintendo Switch for under $25. PowerA makes some great gaming accessories, and its wired Switch controllers are no exception. This Zelda-themed Hylian Shield controller makes a perfect addition to any Zelda fan's arsenal.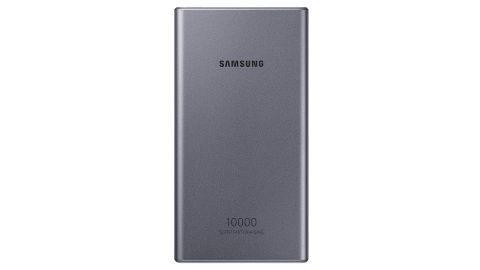 Amazon
Samsung 10,000mAh USB-C Battery Pack
Tote around the Samsung 10,000mAh USB-C battery pack to keep your devices charged while on the go. It has enough capacity to charge your iPhone or Android phone a few times before it needs to be recharged itself and can use a USB cable or a USB-C cable — at the same time, even — to charge your gadgets on the go. And at this price, you'd be hard-pressed to find another battery pack from a big tech company with this kind of capacity.
Best Buy
Multidirectional Indoor Antenna
This isn't the sexiest tech product you'll find under $25, but it's something every TV owner should consider. This old-fashioned antenna gives you access to VHF and UHF signals without the pricey cable or satellite subscription — a perfect product for anyone considering cutting the cord. Plus, it acts as a backup if your internet goes down and you can't use streaming services.