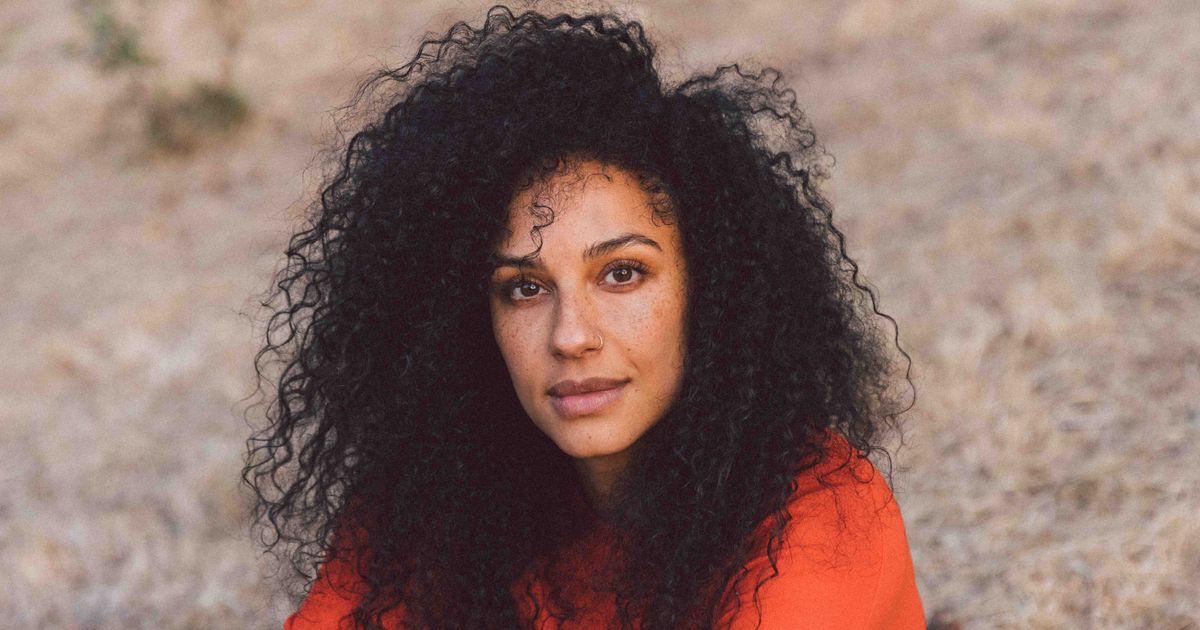 The Jewelry Designer Who Made a Million Dollar Ring
Photo: Courtesy of Maggi Simpkins
Maggi Simpkins dropped out of college to design jewelry, working for different jewelry companies and learning the ins and outs of the industry while experimenting with making her own jewelry on the side. Eventually, she started getting enough private commissions and went solo.
Simpkins says her jewelry — made primarily from gold, diamonds, and precious and semiprecious stones — is "very bold, feminine, decadent, and maximalist." Take her colorful million-dollar In Bloom ring, for instance, which she created for Sotheby's first-ever exhibition and selling event dedicated to Black jewelry designers, called "Brilliant & Black: A Jewelry Renaissance."
For Simpkins, designing jewelry isn't simply about making pretty objects. "Ultimately, what keeps me designing jewelry is my love for creating heirlooms — helping people create one-of-a-kind pieces that tell their stories and that can live on forever," she told the Cut.
We spoke with Simpkins about her million-dollar ring, not judging others, and Yeezys.
What's one piece of jewelry in Sotheby's "Brilliant & Black" exhibition that's especially meaningful to you?
The most meaningful piece of jewelry I've created to date is the million-dollar In Bloom ring. I spend my time telling other people's stories through the jewelry I create, and it was the first time I created a piece to tell my own story. The ring represents my coming of age as a designer, allowing myself to fully step into my light and bloom. When I received the call that they wanted me to participate in the show, I really wanted to show up in the biggest way I could. The ring was cast in many different pieces. Each of the fancy-shaped stones were hand-selected for color and then custom cut, so it was definitely one of the more technically complex pieces I've made (and also the most expensive). It really kept me on my toes throughout the whole process.
How do you thank someone for a gift?
Ideally with a gift in return.
What would you never wear?
Never say never.
What's your dream vacation?
At this very moment, my dream vacation looks like anywhere sunny and remote with a beach where I can slow down and completely turn off from the rest of the world for like three weeks.
What's a good book on your coffee table right now?
Coveted, by Melanie Grant.
Last show you binge-watched?
I don't own a TV, but I will stream something from time to time to turn my brain off. I think the last show I really went in on was Billions.
What's your guilty pleasure?
I have tried to remove guilt from things that give me pleasure.
Secret to hosting a good party?
Mezcal or orange wine, an amazing playlist, good lighting, fresh flowers and plants, and I can't stress this last one enough: good humans.
What is a trend that you like right now?
Inclusivity.
One you don't understand?
I try not to judge things I don't understand. I appreciate people expressing themselves in different ways, even if it's not my personal style.
Favorite restaurant in New York?
I always have a good time at Kiki's.
What's the one thing you could eat everyday for the rest of your life?
Probably Mediterranean food.
Shoes you wear most often?
Anything I can slip on, like Birkenstocks or Yeezy slides.
What are five inanimate objects that bring you joy?
"I don't really wear makeup, so I like to really focus on healthy skin. When my skin is feeling a little dull, I will use this. Sometimes I even sleep with it on, and it usually leaves me glowing."
"The last object I purchased for my home that's brought me so much joy is this gigantic candle from Addis Viv. I'd never seen anything like it. It has a huge crystal in the middle and looks absolutely gorgeous sitting on my table. I have the chai scent, and it smells amazing."
"I received these orange Yeezy slides as a gift, and honestly, they are so comfortable that I wear them everyday. I think the fact that they're orange makes them weird and playful, so I have a fun time power clashing and wearing them with an unexpected formal outfit."
"I've been trying to make an effort to incorporate more self care in my daily routine. I love gua sha as ritual for relaxation, but I've also noticed a huge difference in the overall vibrancy of my skin."
"Like I said, I love a jumpsuit moment. Most of mine are vintage, but I do have a handful of these from Big Bud. They're fun because they come in so many different colors, and all of their sizing is gender neutral and size inclusive. So in addition to them being well-made, I just love what the company stands for in general."

https://www.thecut.com/2021/10/the-jewelry-designer-who-made-a-million-dollar-ring.html