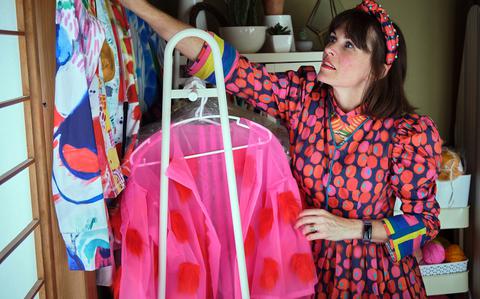 Navy base in Japan plans watch party as one of its own debuts on 'Project Runway'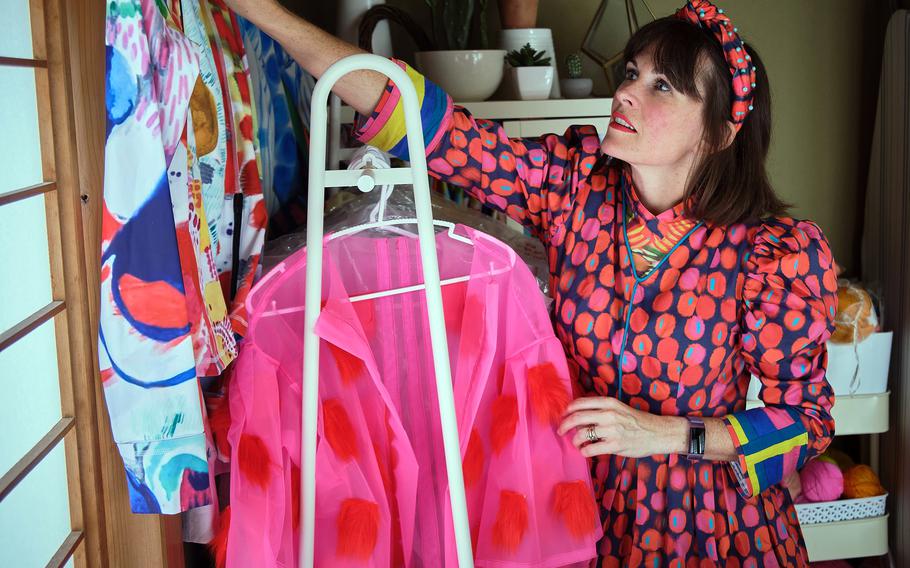 YOKOSUKA NAVAL BASE, Japan — A Navy spouse is set to compete on Bravo's "Project Runway," and this base south of Tokyo will be hosting a watch party to support and celebrate her debut.
Yokosuka resident Katie Kortman, 40, of West Palm Beach, Fla., is taking on 15 other designers in season 19 of the Emmy-winning fashion competition series. They'll compete in a variety of challenges for a grand prize of $250,000 and a chance to show a collection at New York Fashion Week.
American Forces Network and the naval base are hosting the watch party on the second floor of the Yokosuka Officer's Club at 7 p.m. Saturday, when the first show is aired in Japan.
"We are always looking to celebrate the achievements of our sailors, family members and community members whenever possible," base spokesman Randall Baucom said in a Wednesday email. "When we heard Ms. Kortman was a contestant on this season's 'Project Runway,' we started looking at ways to recognize this unique achievement."
A self-taught designer, Kortman recently told Stars and Stripes that the chance to appear on the show is a "life-changing situation" — one that she didn't even seek out.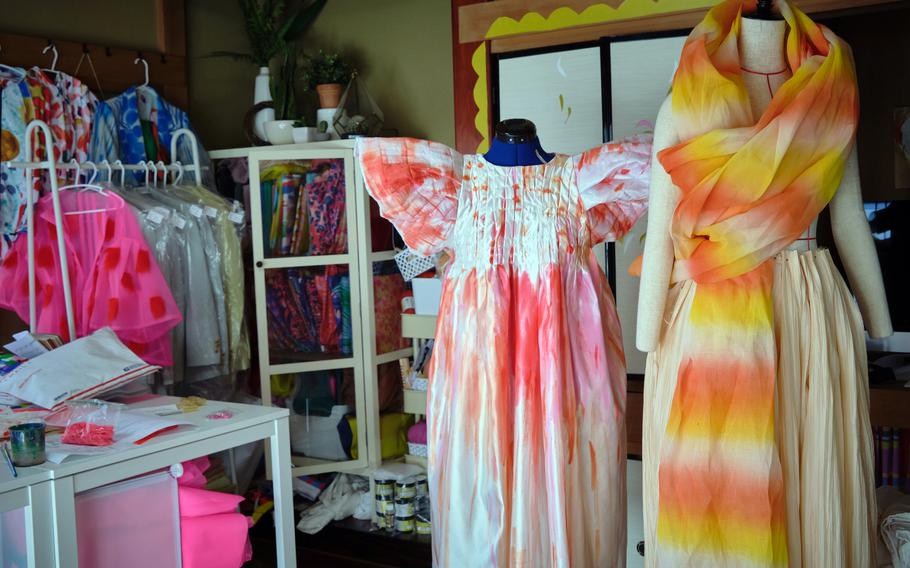 Starting in 2018, Kortman began posting pictures on Instagram of designs she had made for herself and soon developed a following. In February 2020, a "Project Runway" casting agent reached out to ask if she'd consider auditioning for the show.
"I was like 'Oh my gosh, are you kidding? It's a joke, this has to be a prank call,'" Kortman said. "But they were for real. It's a show that I've watched since it started. It's like a dream."
Initially set to film in May 2020, the coronavirus pandemic delayed that schedule by a year. By the time the show was ready to shoot, Kortman and her husband, Lt. Cmdr. Francisco Kortman, and their four children had moved to Japan.
Despite the logistical challenges of caring for her children, working around her husband's busy schedule as an obstetrician and traveling internationally during the pandemic, Kortman managed to fly out to New York for filming in May.
Kortman said her lack of professional experience proved challenging. Having previously designed clothes only for herself, she had to learn a variety of skills.
For example, the show's format has designers making clothes for a different model for each episode.
"I had only ever sewn for myself — my body, my measurements — so I was very scared of having to sew for all different bodies," Kortman said. "Every challenge, you have a different person, and you don't always get to pick your person. I was really scared of that, but I learned a few tricks about how to use a dress form to make the pattern."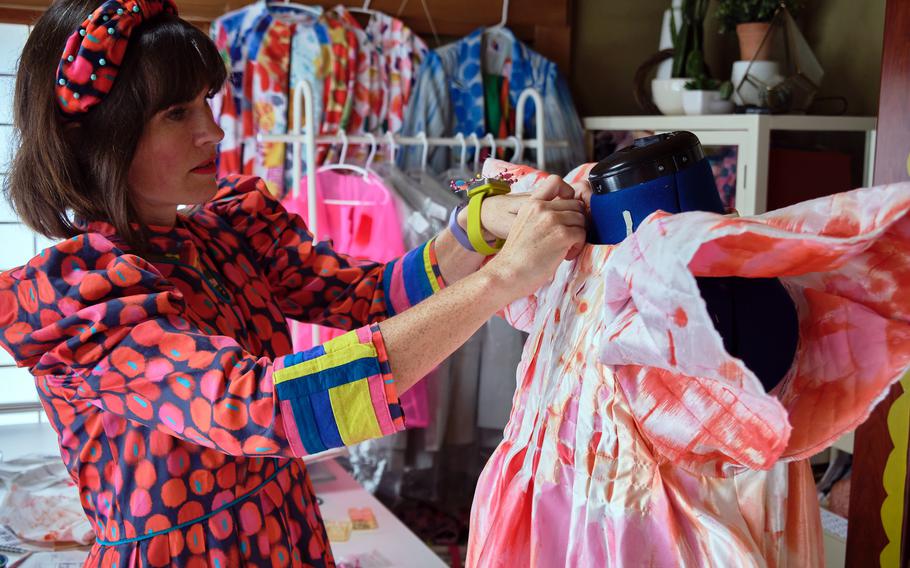 Kortman also hopes to use her "Project Runway" debut to launch her clothing line, Katie Kortman Clothing.
As for her design choices and influences, Kortman said she strongly prefers comfortable clothing that looks artistic. She said many of the more stylistic choices are meant for going out or formal wear, but she wanted to design more creative choices for casual clothing, too.
"I'm a little dramatic — there's usually something interesting like a crazy sleeve or volume — but color is a big part of it," Kortman said. "You see a lot of moms with kids wearing jeans and a shirt or workout clothes because it's comfortable. I was really looking for clothing that felt just as comfortable but that was more dramatic and fun and exciting, and it felt like wearing art."
Season 19 of "Project Runway" premieres on Bravo at 9 p.m. EST on Thursday in the United States, and at 7 p.m. Saturday on AFN in Japan.

https://www.stripes.com/branches/navy/2021-10-13/project-runway-season-19-navy-spouse-yokosuka-japan-3226986.html