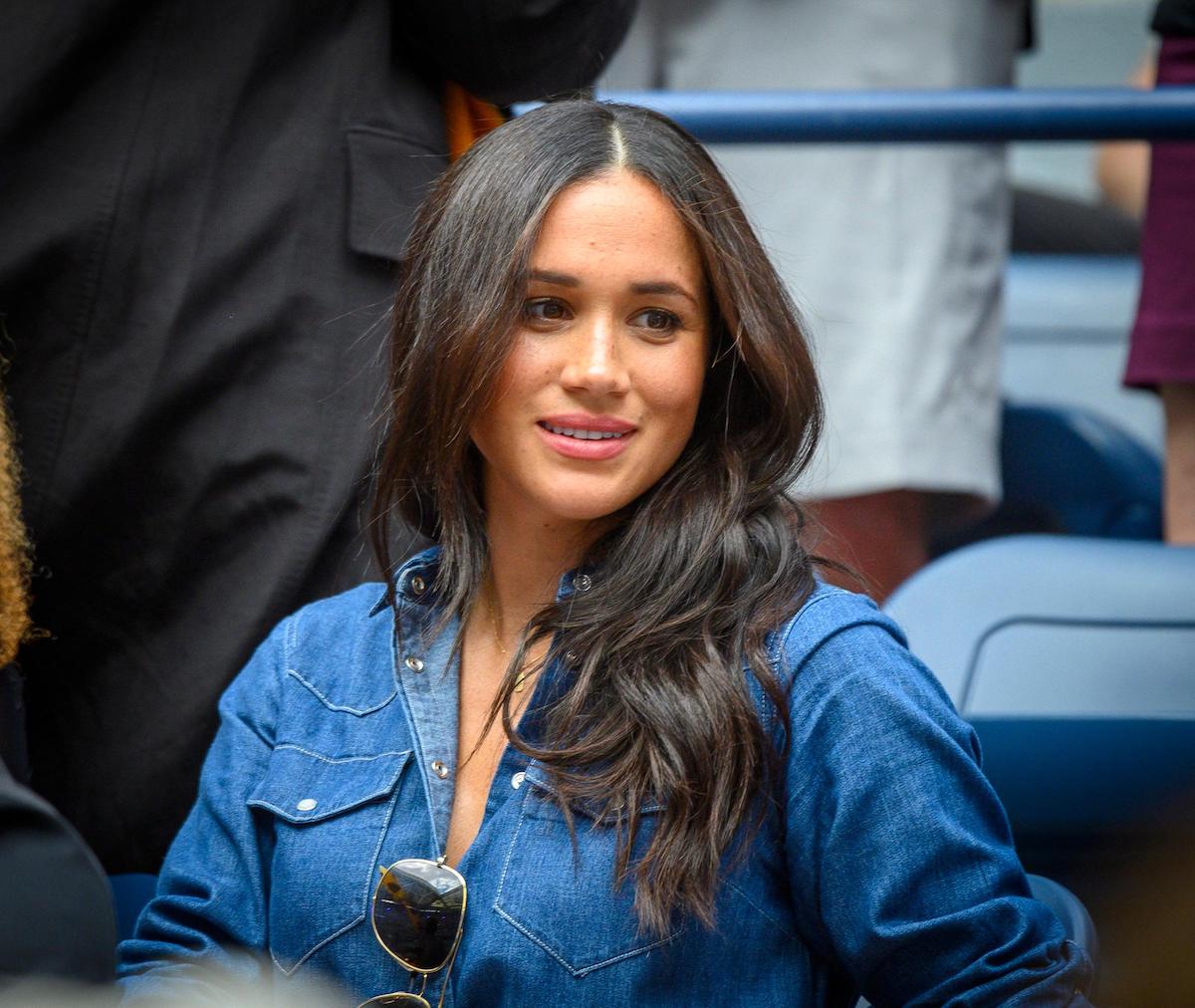 Meghan Markle Reportedly Wore $400K Worth of Jewelry in a Short YouTube Video
In 2020, Meghan Markle and her husband, Prince Harry, stepped down as senior royals with the goal of establishing financial independence for themselves. The couple has since been making money by working with popular companies, such as Netflix, Spotify, and Penguin Random House.
Their wealth is often highlighted by the clothes and accessories that Meghan wears. In a recent YouTube video, Meghan reportedly sported jewelry pieces worth $400,000.
Meghan Markle recently read her book on YouTube
In June 2021, Meghan released a children's book called The Bench. The book is based on a poem she wrote for Prince Harry about the relationship between him and their son, Archie.
Recently, the Duchess of Sussex appeared on Brightly Storytime's YouTube channel to read The Bench out loud. She is seen sitting on a chair, presumably, in the garden of her house in Montecito. As Meghan narrates her book, pictures of the pages appear on the screen.
At the end of the video, Meghan shares her hope for others to find "a place that means something to you that you can share with someone you love," similar to the many benches in her book.
Meghan Markle reportedly wore $400,000 worth of jewelry in the video
RELATED: Like Meghan Markle, Princess Diana Was Also Accused of Mistreating Her Staff
The Brightly Storytime video is around three minutes in length, though that did not stop Meghan from donning some pricey accessories. 
According to Daily Mail, Meghan wore several pieces of jewelry that could be worth around $400,000. This includes a Cartier Tank watch ($23,000), Cartier Love bracelet ($6,900), Jennifer Meyer mini gold tennis bracelet ($3,000), Lorraine Schwartz pinky ring ($62,000), and her engagement ring ($350,000).
However, Daily Mail noted that the watch and engagement ring are likely both given to her by Harry. The watch, in particular, used to belong to Harry's late mother, Princess Diana.
Meghan Markle has been criticized for her expensive clothes
RELATED: Meghan Markle Made a 'Laughable' Move That Went Against Queen Elizabeth's Wishes, Commentator Says
Ever since Meghan joined the royal family, she has received much criticism for the price tags of her outfits.
During her first year as a royal, Meghan reportedly spent anywhere from $300,000 to $500,000 on fashion alone, which includes the $100,000 worth of clothing she wore on one trip to Morocco. Meanwhile, Kate Middleton only debuted $85,000 worth of new clothes around the same time. However, it should be noted that Kate was on maternity leave for much of Meghan's first year.
Nonetheless, Meghan's recent trip to New York City caused a stir when she wore over $7,000 worth of clothes to visit an underprivileged school in Harlem. 
"Turning up at an underprivileged school in Harlem in a couture coat that costs more than the combined incomes of most of those parents at the school – it doesn't make any sense," royal author Katie Nicholl remarked, according to Mirror. "It just shows them to not be in touch."
https://www.cheatsheet.com/entertainment/meghan-markle-reportedly-wore-400k-jewelry-short-youtube-video.html/