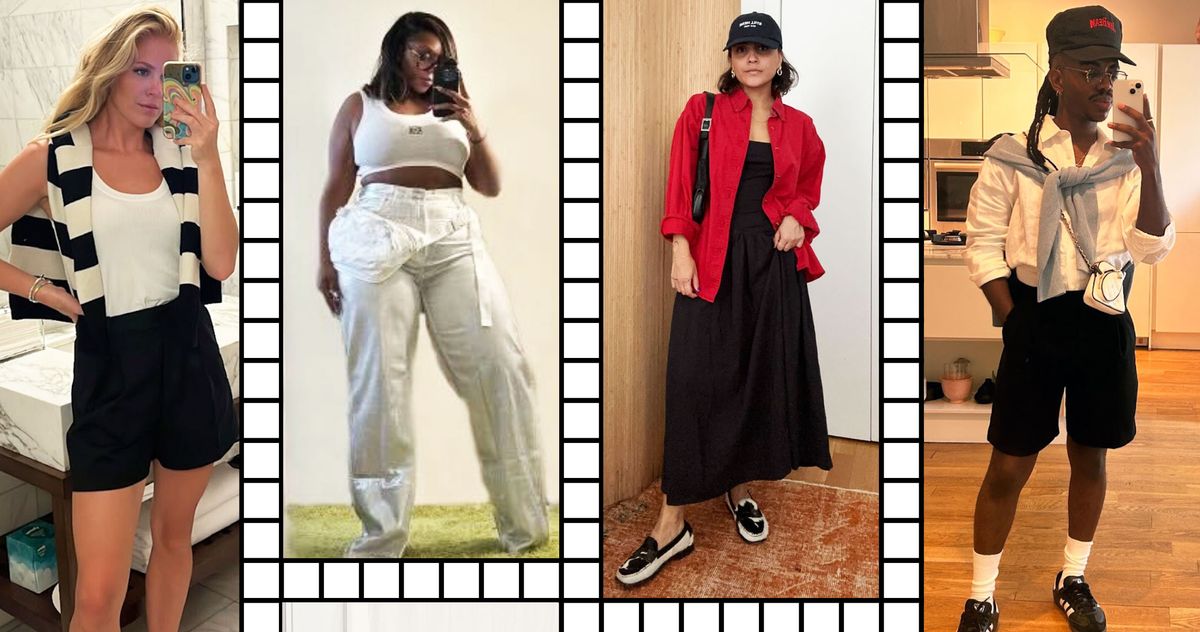 7 U.S. Open Outfits, According to Fashion Editors
Photo-Illustration: by The Cut
For more of the Cut's favorite fashion, beauty, and home finds, sign up for the weekly Cut Shop Newsletter.
Before balletcore, cottagecore, Barbiecore, and other bizarre microtends started circulating on social media and dominating the fashion scene, there was tenniscore. The country club chic-meets-modern-athleisure look was everywhere last summer, marking the beginning of the world's obsession with — trigger warning — quiet luxury.
Now as New York City prepares to host the U.S. Open from August 28 to September 10, the trend feels more relevant than ever. Despite the tennis tournament being notoriously loud and rowdy in comparison to the always-elegant Wimbledon, fans still love to cosplay as Kate Middleton when it comes to their look.
If you're attending this year and don't know what to wear, think loose-fitting linens, all-white looks, and easy-breezy dresses. Don't forget to pack sunscreen and a hat. And always wear comfortable sneakers as Arthur Ashe is a big stadium and you don't want to be hobbling to get your Honey Deuce. Still need help? Keep scrolling to read our tips and tricks about how to dress for success at the U.S. Open and see what Cut Style editors and writers plan on wearing to this year's event.
The last (and first) time I went to the U.S. Open, I went with my good ol' reliable: a Canadian tuxedo paired with some Tabi ballet flats. Turns out it was a great option. The ideal mix between comfortable, tomboy, and feminine. This year, I'm pairing a Free People maxi dress with a thrifted button down, Still Here cap, and Sebago loafers. My muse: If Jesse from The Parent Trap left the vineyard to attend the U.S. Open.
I'm a New York girl through and through and would usually not be caught dead wearing something this preppy. Unless there's a theme, of course, in which case I will rise to the occasion. The U.S. Open calls for a polished and sophisticated look, à la ladies who lunch. I kept the base of my outfit simple, then styled a sweater over my shoulders and added pastel mules for a soft pop of color. It's also extremely hot at the U.S. Open, so a white tank and trouser shorts is the perfect combo.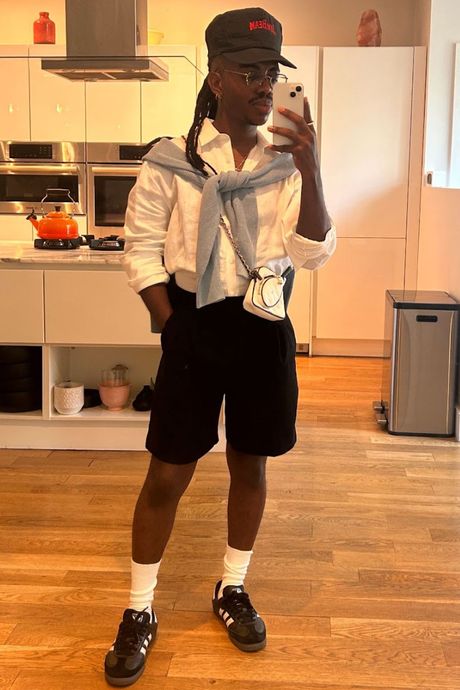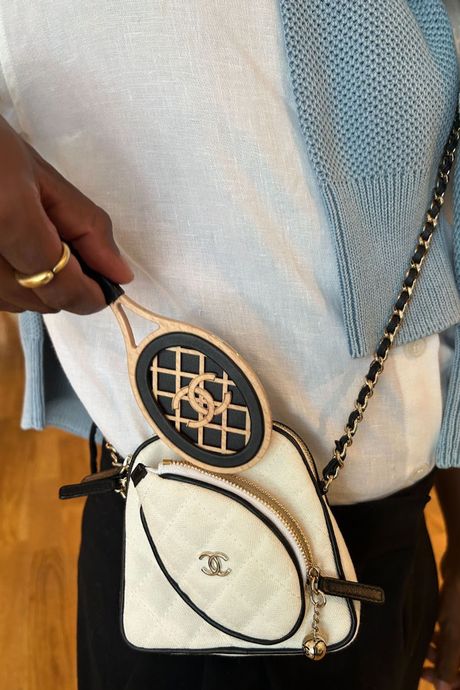 I'm not the most tennis-savvy person, so my approach was more of an ode to what I think people wore to tennis matches in the past. A little whimsical, some nostalgia, and a tiny Chanel tennis rack made me feel on theme. I included a trucker hat and my Adidas sambas to juxtapose the overall look: Am I going to hit the bodega on Fulton Street or hang with friends in Greenwich? Whats for certain is that I can't play tennis, but its fun to dress the part.
Last year I went to the U.S. Open twice and found myself turning to the most comfortable pieces of clothing in my closet: jumpsuits. I'd just tie a button down over my shoulders so it felt U.S. Open appropriate, but it just didn't feel like me. So this year I'm opting for casual looks that feel a bit elevated. It can't get any more casual than jeans and a tank top. For me, that means these metallic wide leg jeans and my Loewe tank top (which has been my go-to for all summer casual moments.) I never wear sneakers, but last year I realized how badly I needed comfortable shoes. So I'm wearing sneakers with this look even though the wide leg pants are intentionally hiding, it's my favorite hack for comfort. I styled it with a fanny back, it's spacious so I can fit everything I need and my hands will be free, which is always a plus for events like the U.S. Open. Lastly, I had to throw on sunglasses and I've been living in these aviators. Whether they matched or not, they were definitely being worn, they added every bit of cool to the look.
Photo: Sangeeta Singh-Kurtz
I've worn this Tennis Whites wish-I-was-at Wimbledon-inspired outfit to the U.S. Open for two years straight — you can't go wrong with a mostly white outfit, also it's hot as hell so I'd avoid black. I wear mine with the world's sexiest Tevas (heels will kill you) and my favorite cotton summer parachute pants from Isabel Marant (linen is for curtains). The tank top is from the Hanes little boys section and a baseball cap is very important for sun protection and looking cool.
Tennis always makes me think of pleated skirts and this Lioness skirt that's been sitting in my closet for months is perfect. It's a midi that has a super high slit to keep it from feeling too stuffy. In an ideal world, I'd pair this with a white tank top but the basic black tank I have on hand from Orseund Iris is just as good. There are very few occasions where I wouldn't wear a chunky platform shoe and this isn't one of them, I love these with socks that still feel kind of sporty and preppy. Since I'm wearing a hat (and sunscreen) for extra sun protection, I'd skip my usual minimal earrings for something more bold, like these from Jenny Bird.
My outfit inspiration comes from all the celebrities I've seen attending the event (especially Zendaya). I'm channeling a casual tennis mom with my favorite vintage loafers and baseball hat, hoping to look preppy enough without screaming, "I'm going to watch a tennis match."